Selling your home is often a complicated process. It involves dealing with buyers, lenders, and inspectors—and that's just the beginning. If you're also in the market to buy a home, the process becomes even more complex.

But it doesn't have to be so challenging. With careful planning and forethought, you can ensure that both transactions go smoothly and that both sales end up happening as soon as possible. Here are five tips for buying and selling a home at once.
Research the market for your future and current home
It's important to do your research before you list your home for sale or look into buying your next one. You should know whether you're in a buyer's or seller's market and what that means for your situation.

A seller's market happens when the demand for homes outpaces the supply. A buyer's market is the opposite – high supply and low demand. Ideally, you'd want to move from a city with a strong seller's market to one with a buyer's market if you want to sell your current home and get into your new space quickly.

You can perform this research by looking at recent sales in the neighborhood, comparing prices from one year to the next, and looking at how many homes are currently listed or have recently sold in your area. Knowing if you are in the buyer's or seller's market for your current and prospective home will help you determine how much time you should dedicate to each side of the transaction. It will also determine what kind of offers you should present and how much flexibility you'll have when negotiating prices.

However, buying or selling a home isn't linear, and many factors can affect the market. Some areas, like neighborhoods near popular amenities, may always be a seller's market. At the same time, some communities are consistently listed as buyer's markets. So make sure you research thoroughly and don't be afraid to make adjustments.
Check your finances and get them in order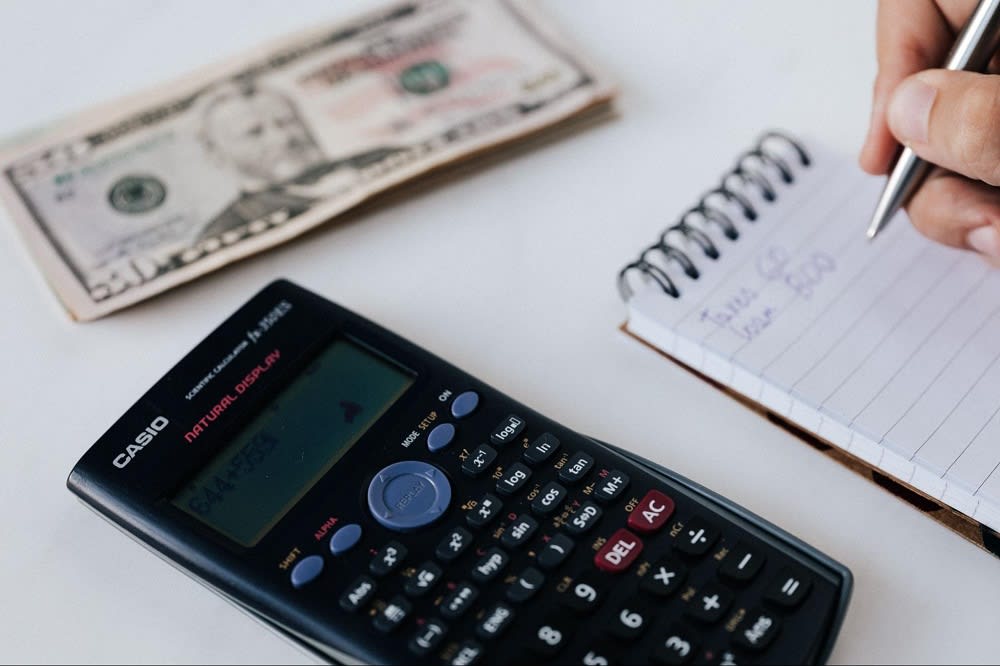 From the repairs and staging of your current home to the closing of your new residence, buying and selling your home at the same time can get costly. That's why it's crucial to get your finances in order before getting too invested in the process.

While you're waiting to tap into the equity of your current property, you can audit your financial position by doing the following:


Get an appraisal to determine your home's resale value.
Review (or create) your budget, including any debt payments or expenses that need to be paid before moving out or moving in.
Make sure you have enough savings put aside for any additional costs, both expected and unexpected.
Pull your credit report and improve it if needed, especially if you plan on taking out any loans.
And lastly, consider applying for a bridge loan if you need additional funding for a down payment.
Contemplate if you should sell or buy first
There are several opinions about what should come first – the buying or the selling. Most people say it's common sense to sell your current residence before investing in your second home. However many considerations that are exclusive to your situation should be evaluated for this step.

For instance, if you have an existing mortgage on your current home, you might want to sell first so that you can use the equity in that home to help pay for the new house. This way, you can reduce out-of-pocket expenses. But remember, you can't control when your house sells, and while you're waiting, your dream home could be at risk of being closed on by another party. You may also have to look into short-term housing options or a rent-back agreement while shopping for your new place.

If your current mortgage is paid off and you can fund the downpayment of your new home without needing the equity in your existing home, buying first may be advantageous for you. You won't have to worry about paying double mortgages or looking for short-term rentals while you wait for your current home to sell.

Both options have pros and cons, so weighing them carefully before making a final decision is crucial. Not doing so can be financially devastating.
Make repairs and prep your home to show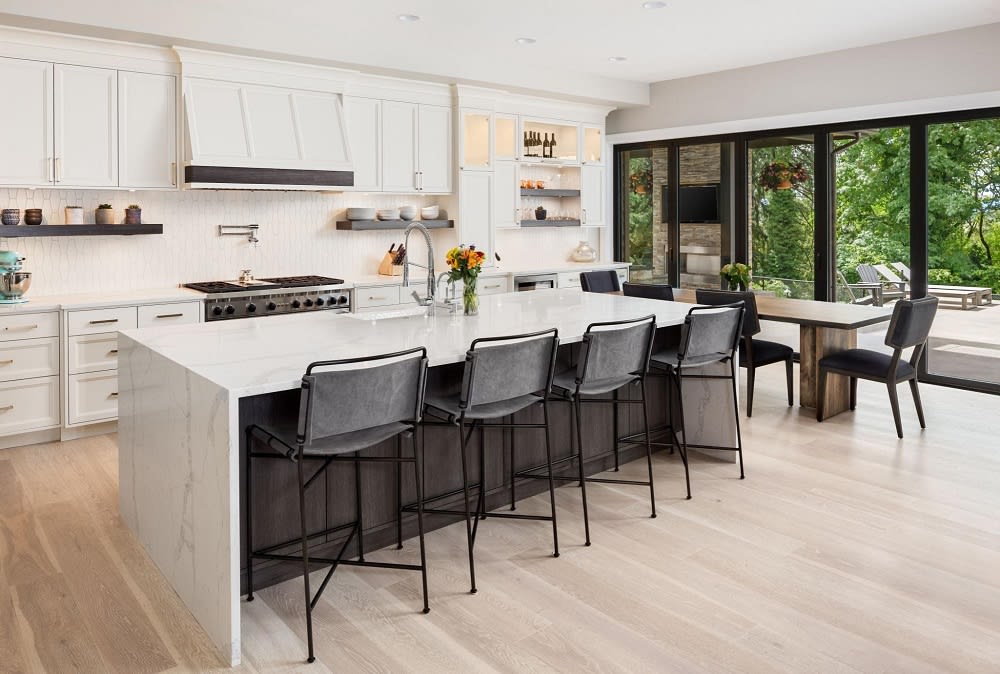 Before listing your current property, you want to make it as attractive to buyers as possible. If you want to sell your home quickly and get top dollar, it needs to be in mint condition when buyers walk through the door.

First, declutter your house. If you've collected a few boxes, clothing, and other miscellaneous items over the years, try donating or selling them before showing your house. This also cuts down on transporting unnecessary things to your next place.

Next, get a professional inspection done. An inspector will tell you what repairs are needed so you can get those things done before showing off the property.

After the inspection, make the suggested repairs and updates. If you've been meaning to update your kitchen or bathroom, now is the perfect time! Use this opportunity to replace old fixtures, add some new tile or paint – whatever will make your home stand out from the competition.

Finally, don't neglect the outside of your home! You want it to look its best when people come over, so take some time at least once a week to mow lawns, trim hedges, and sweep sidewalks and driveways to boost your home's curb appeal.
Partner with a professional real estate agent
It's easy to get overwhelmed by the details of the buying-while-selling process. Still, we know how important it is to have everything in order before making such an important financial decision.

Negotiating two transactions at the same time can be challenging, but an experienced agent will help you manage the process more effectively. An agent can help you negotiate with buyers and sellers, ensuring that all parties are happy with the outcome of each transaction. The best agents are also familiar with local market conditions, which helps them find buyers for your listing. They'll also help you find the perfect new place for your family so that you're not spending all of your time looking for a property while also trying to sell yours.

A professional real estate agent will know how to help you sell your home quickly and for top value so that you can use that money to buy another property or pay off any debt associated with selling your current home. With a good real estate agent by your side, these two processes won't seem so difficult.
Whether you're looking to buy or sell your home (or both), you can trust
The Speed & Neuren Group
to help close your listing quickly and get you into your new home. Specializing in
Downtown Austin homes
, we'll make sure that your home is ready for buyers and that you're prepared to buy.