In popular real estate areas like Austin, Texas, home sellers may sometimes wonder if hiring a professional photographer is even necessary. The answer is yes! If you want to maximize the selling price and reduce the time on the market, then hiring a professional photographer is an essential piece of the puzzle.
Is professional real estate photography necessary?
In the era of Instagram where everyone has a camera attached to their smartphone, many are tempted not to hire a professional photographer. After all, how hard can it be? The answer may be surprising. Photography is a professional skill set, and it shows when comparing the work of professionals and amateur work. Just because you can take a photo doesn't mean you can take a good picture for real estate marketing. Professional real estate photographers are masters of their craft. They know all the ins and outs when it comes to framing, lighting, balancing, and the countless other variables that are involved in good photography.
High-quality photos create more interest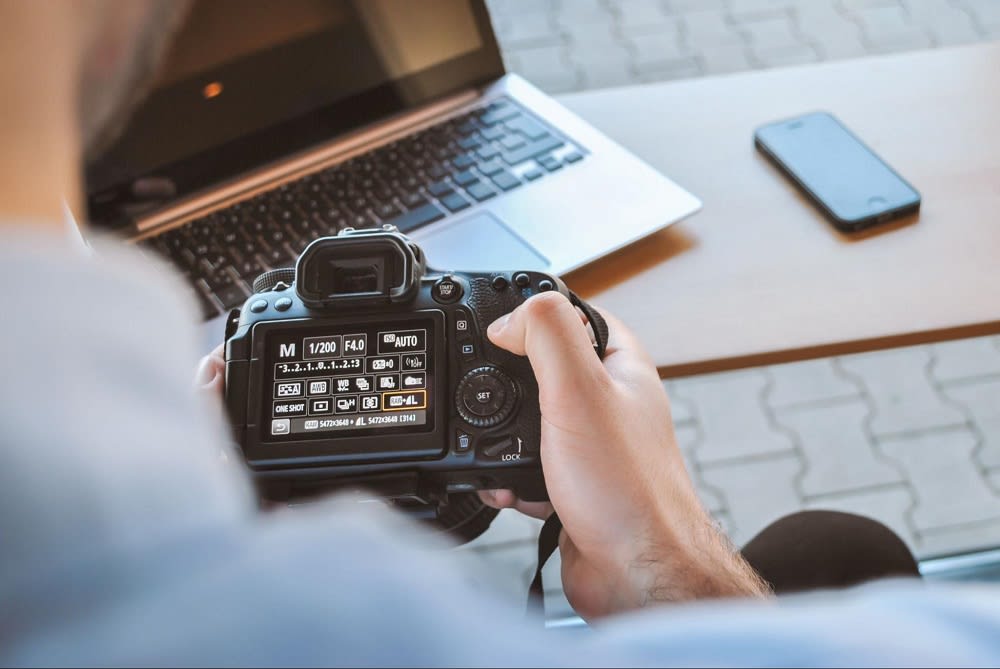 Photo Courtesy of Unsplash
Online appeal is the new curb appeal. According to a report by the
National Association of Realtors
, the most common first step in the homebuying process is searching online. This is true regardless of the buyer's age.
97%
of buyers will look at online listings before visiting the actual property in person. The first impression no longer occurs on the curb but rather on the digital listing.
The front exterior photo is critical in generating interest for any property. Everything in this photo must be perfect. Professional real estate photographers are known for being picky about waiting for ideal weather conditions, and for good reason. The wrong amount of cloud cover or precipitation can ruin a buyer's first impression of the listing.
Well-executed photography can help establish an emotional connection early in the process.
A good camera doesn't always equal good photos
Owning a wrench doesn't make you a plumber. Similarly, owning a good camera doesn't automatically make you a good real estate photographer. Good photographers produce good photographs, and fancy equipment is not a replacement for a skill set.
A seasoned real estate photographer will know what it takes to make an image pop. They know which lenses to use in the proper situations. A good photographer will know how to balance wide-angle shots to maximize marketing material while keeping expectations realistic for the buyer. Additionally, photography requires knowing how to best focus on composition. A professional real estate photographer will know how to create appealing compositions that are aesthetically pleasing for online listings.
Professional photography, for real estate or otherwise, is all about lighting. After all, the "photo" in photography means "light." Understanding how to properly light up a photo shoot is a tricky skill set that can't be quickly learned. To get the best light that compliments your listing, it's best to hire an expert photographer.
Professional real estate photographers will also be experts in height settings. While most of us take personal photos at standing heights, experienced photographers know that this isn't always the most flattering angle to highlight a particular room. A professional will know when it is best to take a photo at shorter or taller heights.
It saves time
Trying to sell a property takes a lot of time and effort, as keeping the home staged, responding to inquiries, and other tasks will gobble up a lot of time. Hiring a professional photographer not only gets you a quality service but also frees up time on your end. Hiring a photographer means you won't have to do all the photography staging, light adjusting, and tripod balancing on your own. A professional photographer will help with your marketing campaign, and it will also afford you some time to do other tasks related to the selling process.
Additionally, the actual snapping of the photograph is just one phase of the entire process. There is also a fair amount of editing for the photograph to reach the final draft quality. Additionally, some photographers will add photoshopped furniture if they're taking pictures of bare rooms. This can enhance the excitement factor when buyers are viewing your online listing.
Improves selling time and increases the selling price
The key to reducing selling time and increasing selling price is all about building the perceived value of the listing. This can be achieved with professional photography. A well-photographed home will attract more online
viewings
, which turns into more in-person views, which turns into more offers. In short, a professionally photographed home will generate a broader sales funnel at the earliest stage of the selling process.
Build virtual tours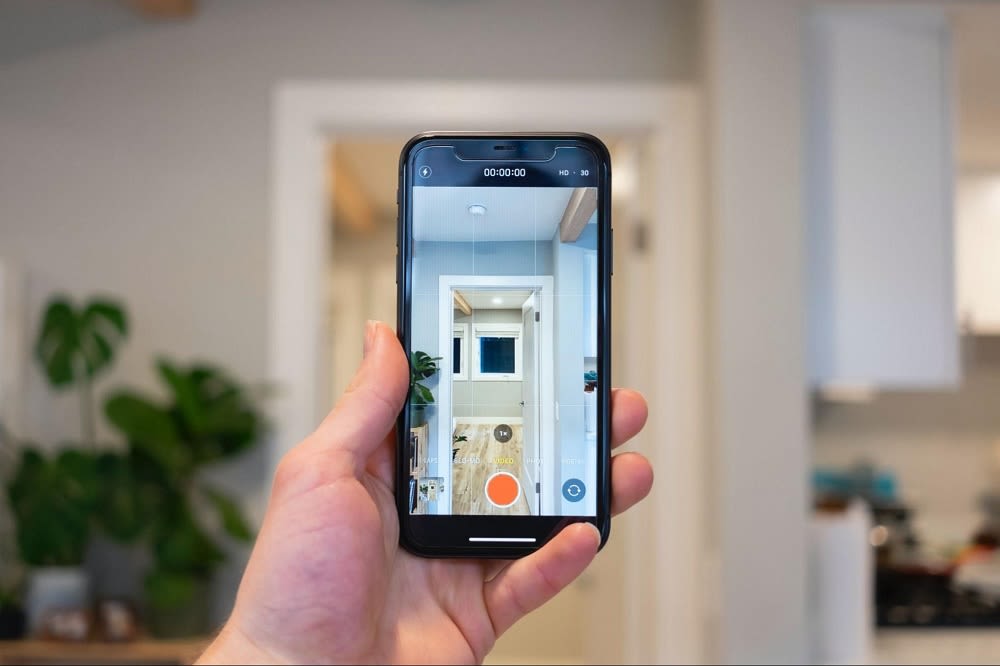 Photo Courtesy of Unsplash

While pretty much anyone can take decent stand-alone photos, building a virtual tour with still photos takes more expertise. During the pandemic, virtual tours became extremely popular. With the pandemic behind us, it seems the popularity of virtual tours will remain intact.
Virtual tours will save time for both buyers and sellers. They provide a way for prospective buyers to examine the property better than stand-alone photography allows. This will help them decide if an in-person viewing is worth it. In turn, it will also help sellers to screen out "curiosity viewings" where the viewer has no real intention of buying.
In a sense, a virtual tour acts as a 24/7 open house. Prospective buyers can take the virtual tour whenever they feel like it, day or night. Sellers don't need to market an open house date or plan to give a showing when the buyer can do everything online. Of course, that is only possible with a professional photographer who knows how to photograph in a way that is complementary to virtual tours.
Virtual tours will also boost online traffic to the listing. According to
Silversea Media
, listings with virtual tours will get 85% more clicks than listings that only have still images. Additionally, listings with virtual tours will keep visitors more engaged. Listings with virtual tours will be viewed for an additional 5-10 minutes longer when compared to listings without virtual tours. As engagement is a critical factor in search engine optimization metrics, this will have a snowball effect in bringing in more viewers to your listing.
Bring in the drones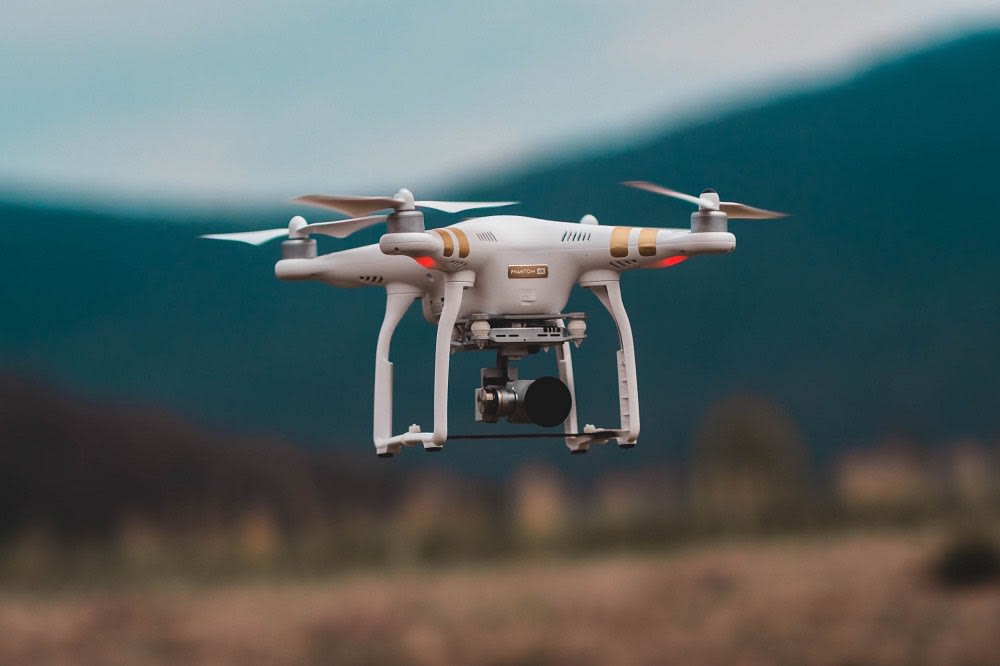 Photo Courtesy of Unsplash
If virtual tours are the present state of real estate photography, then drones are easily the future.
Drone
shots are becoming incredibly popular for commercial real estate, and that trend is likely to spill over into residential real estate very soon. Drone aerial photography can provide a much more realistic idea of what the property actually looks like. This is especially true for large estates or homes with special features, like a lake or a neighboring golf course.
As noted earlier, the most critical shot of any online listing is the front exterior. An elevated drone shot of the front exterior is much more captivating than one taken at a normal height. An elevated shot can show complementary features of the property, such as gardens, mature trees, the backyard, and other assets that can't be seen at standard standing heights. According to
RISMedia
, listings that use drones may sell 68% faster.
Unlike standing photography, hiring a professional drone operator is probably the only option. Operating a drone safely and effectively is more challenging than traditional photography, so it's almost always better to hire a pro when it comes to drones.
There's a lot to consider when evaluating how to best photograph your home for a listing, and no two situations are identical. That's why it's important to hire an expert realtor who can help you decide the best strategy when it comes to photography.
Lindsay Neuren
is a seasoned realtor who can provide expert guidance on selling your home.
Lindsay
is a third-generation Austin native who knows all the ins and outs of the central Texas real estate market. Lindsay teamed up with other expert realtors to form the Speed & Neuren Group. They can help you find a variety of properties, from upscale downtown Austin condos to Great Hills luxury estates. Whether you're looking to buy or sell, the Speed & Neuren Group experts can be your trusted partners. Feel free to
contact us
anytime. For more local real estate news, be sure to check out
our blog
.
*Header photo courtesy of Unsplash