Are you looking for an immersive city living experience with ample local job opportunities, top-notch entertainment, buzzing nightlife, renowned eateries, and close proximity to everyday needs like grocery stores and pharmacies? Downtown Austin checks all of those boxes on your list and more.
Gone are the days of long work commutes and traveling far for entertainment and basic necessities. In the dynamic neighborhood of downtown Austin, your chic city abode will be just a hop and a skip away from everything you could want or need.
We know that residing in a bigger city can feel daunting, but it doesn't have to be. In this guide, we'll take you through everything you need to know about living in the heart of Austin — and why it's such an amazing place to call home.
Best Dining in Downtown Austin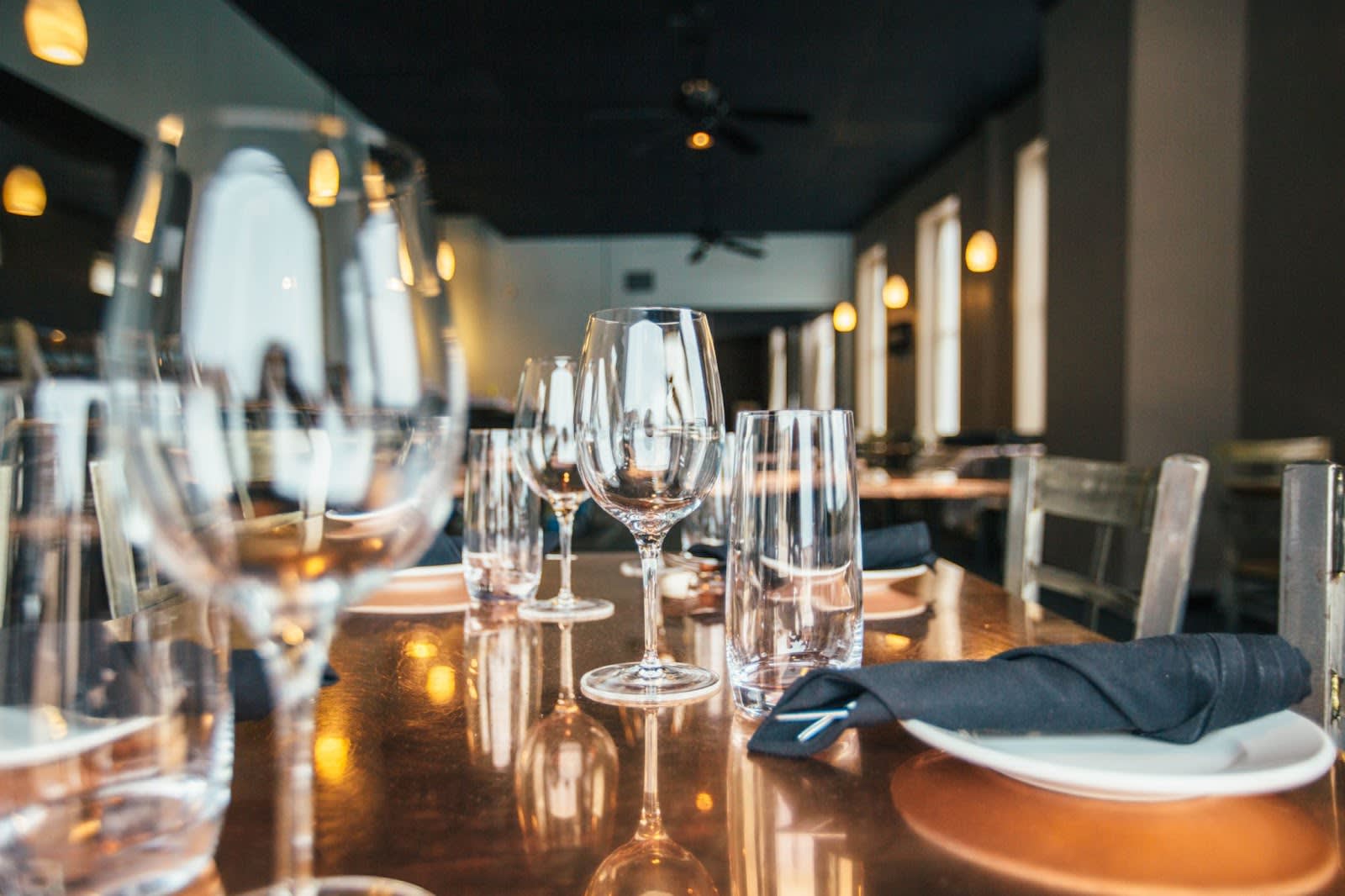 If you're a foodie at heart, downtown Austin has a vast array of restaurants, bakeries, and coffee shops to satisfy your cravings. During the colder months, eat lunch or dinner at Texas Chili Parlor, a Tex-Mex affair that serves chili at a wide range of heat levels, or enjoy a heaping portion of soup dumplings at Wu Chow.
Fine dining options are just as abundant if you're celebrating an anniversary, or milestone or just want to enjoy the finer things in life. Hestia in downtown Austin provides a unique and elegant dining experience with its exquisite menu drawn from the inspiration of a 20-foot hearth inside the restaurant. There you'll find mouth-watering foods like aged steaks, lion's mane mushroom, and halibut as well as a grand selection of gourmet desserts just moments from your home.
If you have a sweet tooth, stop by Word of Mouth Bakery, a fabulous bakery with a wide array of pastries and desserts to make your mouth water, or The Baked Bear, a shop where you can create your own ice cream sandwich with cookie or brownie sandwich bases, various ice cream flavors, and fun toppings.
Austinites are in no short supply of coffee shops downtown, so if you need a fresh cup of joe in the morning, head over to one of the many cafes nearby. Look no further than Houndstooth Coffee, a coffee shop with a contemporary setting that sells a variety of hot and cold drinks to choose from. Grab a cup of specialty coffee at Merit Coffee, pairing it with a delicious pastry or sweet for a delicious breakfast.
Everyday Life in Downtown Austin
Downtown Austin's proximity to restaurants, entertainment, and shopping makes it perfect for residents to truly feel immersed in the city, but what about running everyday errands like grocery shopping, medication pick-ups, and doctor's visits?
The flagship location of Whole Foods is located in the heart of downtown, so it's just a quick walk or ride to pick up essentials. There are several doctor's offices and pharmacies downtown that fulfill all your health needs, as well as nearby hospitals in case you ever need medical attention.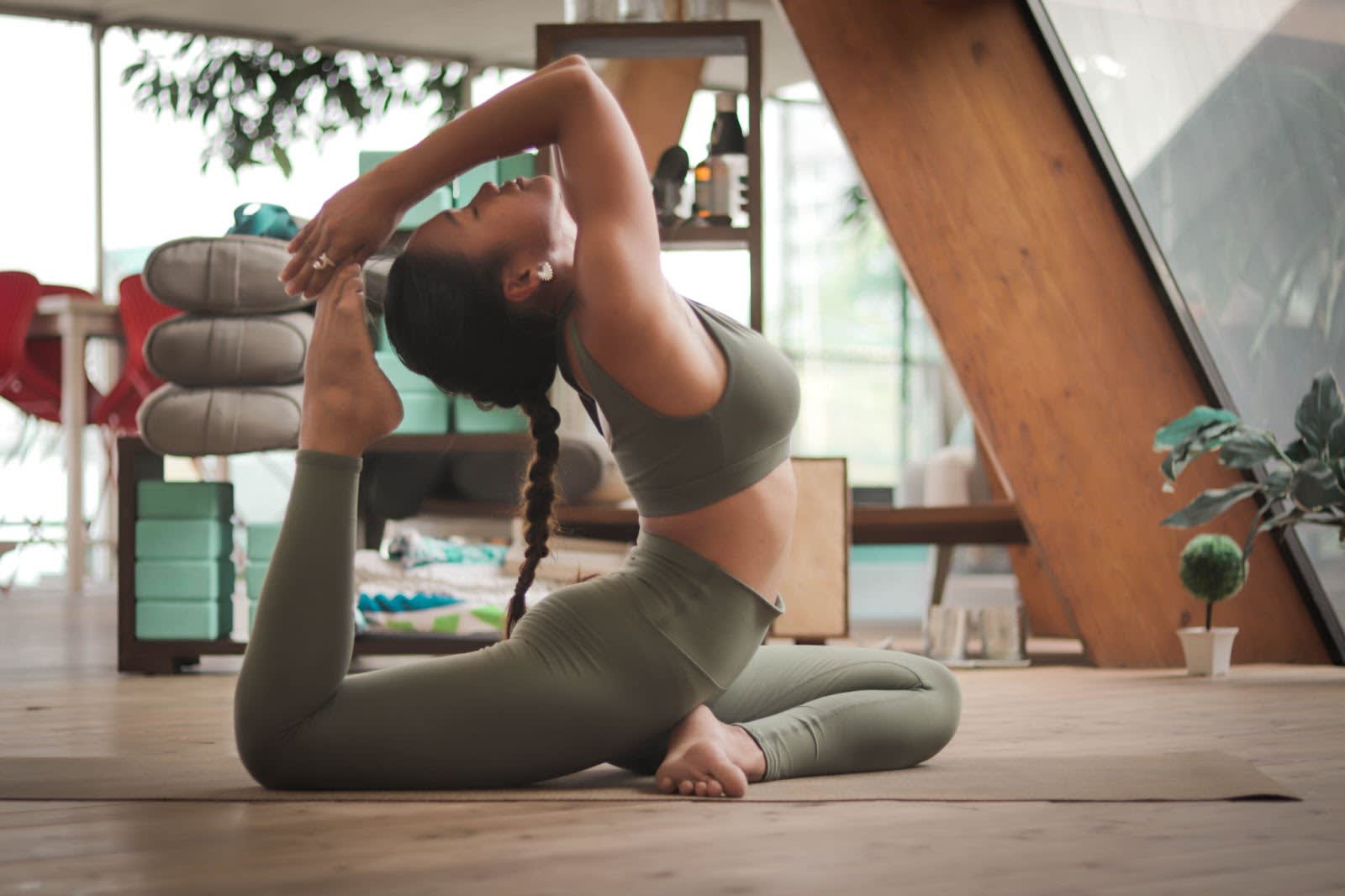 Are you into fitness? You'll be pleased to hear that the area has an abundance of local and nationwide gyms, dance studios, and personal training centers within minutes of your home. Learn how to box, get in touch with your inner self with a yoga class, or learn ballet at Ballet Austin's Butler Center for Dance and Fitness. Locally run fitness locations are scattered throughout the downtown area, so if you're hoping to support a fellow Austinite, stop by YTX Yoga or Fuerte Fitness to get your sweat on!
If you have children, you'll love that downtown Austin is just a short car ride away from most public and private schools in the area. You'll never have a long school commute when you live in the heart of Austin! Renowned public schools with above-average test scores and private schools with science and technology focuses are just some of the available options, making downtown Austin perfect for families.
Work-life in Downtown Austin
Tech, business, education, and government sectors are just a few of the industries thriving in Austin. Living in downtown Austin means close proximity to Silicon Hills, the nickname given to the bundle of major tech companies located in Austin. Corporations like Google, Amazon, Facebook, PayPal, and more house offices here in the city, give the area an entrepreneurial atmosphere. In downtown Austin, the career possibilities are endless.
Shop 'Til You Drop in Downtown Austin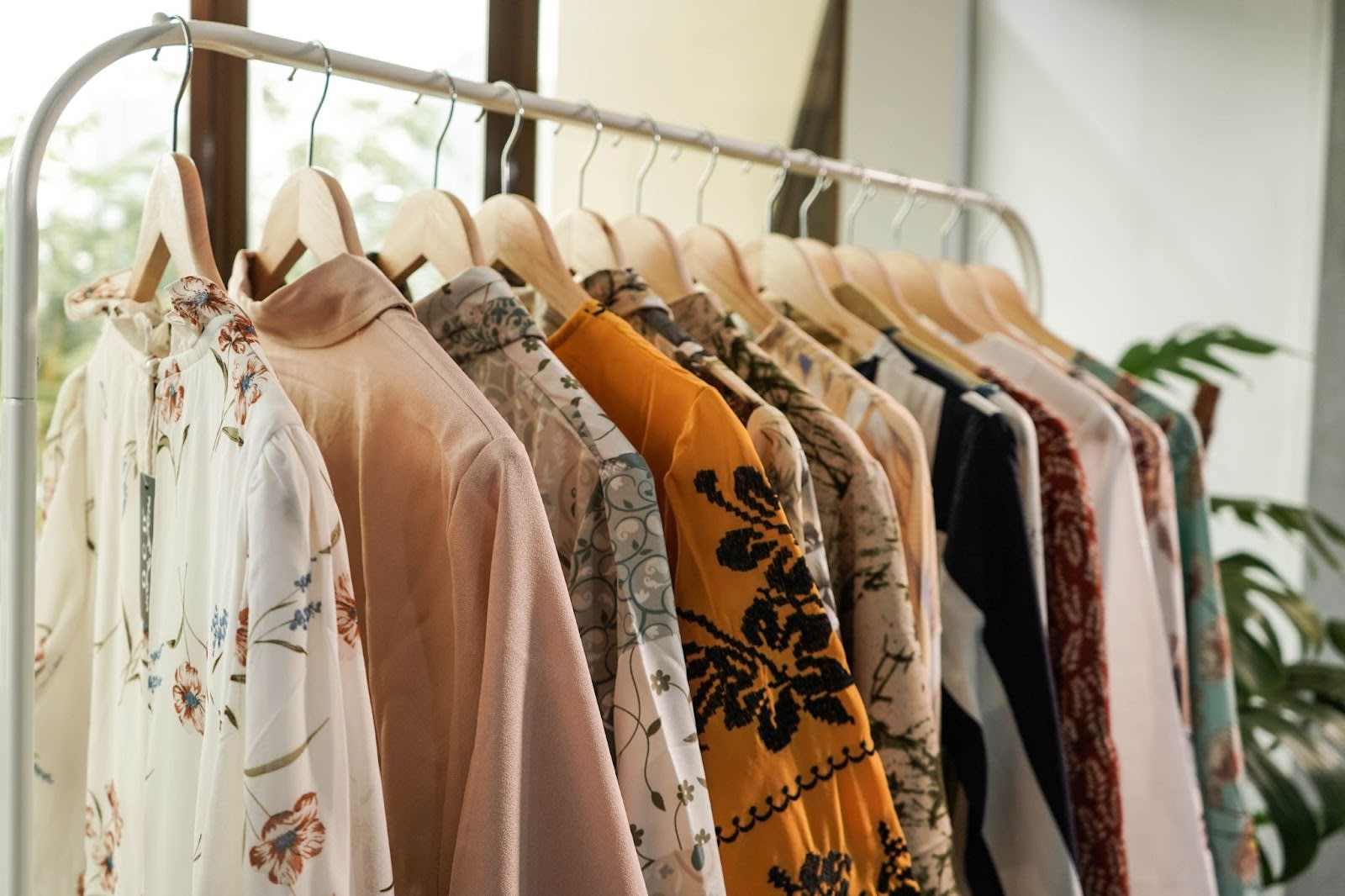 If you're a shopaholic, you're going to love all of the shopping locations to be found right in the heart of downtown Austin. Take the day off work or spend a Saturday combing the racks and shelves of some of Austin's most popular stores. 2nd Street District should be the first on your list due to its assortment of modern boutiques, nationwide retailers, and Austin-based shops in an outdoor setting. Listen to live music as you meander your way through the streets, browsing unique items in windows of stores like Eliza Page, Blu Dot, and Urban Outfitters.
Clothing, jewelry, shoes, and specialty stores are scattered about the downtown area, so you'll never have to go far to buy a gift for someone or treat yourself.
For a more luxurious shopping experience, drive over to The Domain in North Austin. There you'll find prestigious brands and companies like Burberry, Louis Vuitton, and Lacoste in an upscale setting.
Nightlife and Entertainment in Downtown Austin
If you're looking to go out on the town for a fun time, downtown Austin has everything you could possibly want. Sixth Street is Austin's most popular nightlife district, and it's here you'll find lots of entertainment options.
Need a good laugh? Purchase a ticket to Esther's Follies comedy club, which has performances every Thursday, Friday, and Saturday! Grab a drink at The Violet Crown Social Club, a posh lounge with live sporting events, or The Jackalope, downtown Austin's very own dive bar with a complete signature drink menu. Meet up with your friends and dance the night away at Barbarella Austin, a nightclub right in the heart of downtown with various themed nights and a live DJ.
If you're interested in live music, check out Antone's Nightclub, a downtown blues venue that's hosted popular musicians like Ray Charles and James Brown, or one of the large live music and event venues in the area. Clubs, live music, bars, theaters, bowling alleys, and escape rooms are just some of the entertainment options available to residents. In downtown Austin, you'll never get bored!
Transportation Options and Parking in Downtown Austin
There are a variety of transportation options available for downtown Austin residents, so no need to fret! Public transportation provider Capital Metro services the downtown area with a wide variety of bus routes that keep Austin residents coming in and out in an orderly and timely fashion. If you're planning on using this amenity, you can purchase a ticket or pass here.
Not interested in public transit? There are numerous modes of transportation available to downtown locals. Biking or using the bike rental app Austin B-cycle is one way to navigate the streets, but you can also catch a taxi, rideshare, or shuttle. Of course, using your personal vehicle is always an option!
As for parking options, downtown Austin has numerous off-street parking choices like garages and surface lots, as well as street parking availability and metered parking. You can find a parking map of the downtown area here and various parking information, including parking meter enforcement and other details, on the Austin city website.
Get in Touch with Nature in Downtown Austin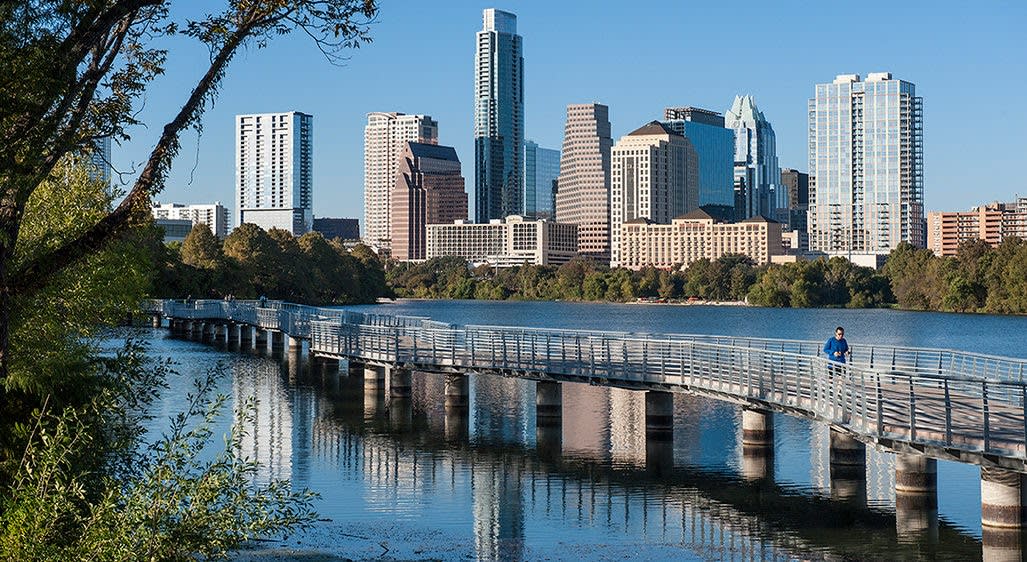 Living in the city doesn't mean you have to drive hours away to see beautiful natural landscapes and wildlife. Popular Lady Bird Lake, formerly known as Town Lake, cuts right through the heart of downtown Austin. Outdoor enthusiasts flock to the river-like reservoir for its many recreational uses and picturesque views. Enjoy its calm waters with a kayak, canoe, or paddleboard while admiring a vibrant sunset.
If you're not up for an adventure on the water, take a stroll on The Ann and Roy Butler Hike-and-Bike Trail, a walking and bicycling trail that hugs Lady Bird Lake, or head over to Zilker Metropolitan Park, downtown Austin's largest park complete with picnic areas, a playground, a disc golf course and the popular Barton Springs Pool, a swimming area fueled by underground natural springs that keep the water at a comfortable 68 to 70 degrees year-round.
Downtown Austin has everything you could ever want or need within moments of your home. Because of its prime location populated by entertainment venues, schools, workplaces, and eateries, this area is perfect for someone who wants to live a life full of possibilities.
Are you ready to experience what the city has to offer? Properties for sale are flying off the market, so be sure to contact real estate agents The Speed & Neuren Group before your dream home is gone.