In the Austin neighborhood of Mueller, you'll find a community of galleries, exhibits, and working artists that rival any other location in Texas. Below is a breakdown of the places you can go to find some of the most incredible art and galleries in Texas.
Big Medium East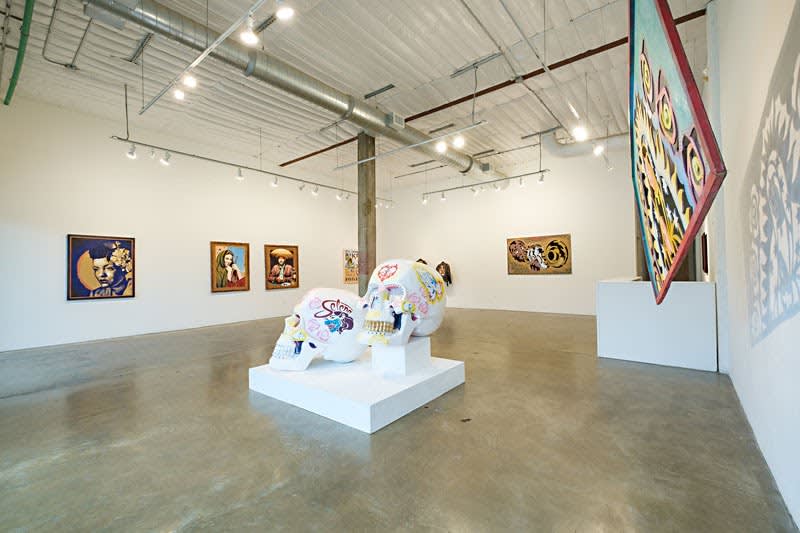 Big Medium is a non-profit founded in 2007. Their mission is to support artists while building a community through the arts in Austin and across Texas, providing opportunities for artists to create, showcase, and discuss their work with diverse audiences. They aim to bring art to the people and give artists the chance to have their work seen by the Austin community. Big Medium produces programming which includes:
Austin Studio Tour

: annual city-wide art events that give Mueller residents the chance to meet local artists in their creative spaces.

Texas Biennial

: a statewide survey exhibition of contemporary art in Texas.

Creative Standard

: professional development workshops and resources that support artists throughout their careers.

Big Medium Art Gallery:

a dedicated space for innovative and experimental exhibitions.

Tito's Prize:

$15,000 award and solo exhibition that goes to one local artist.

Studios at Canopy:

studio space for over 60 artists.

The LINE Residency:

a six-week residency that takes place inside a private studio space in a hotel.

Thirsty Planet Artist Series:

this allows one local artist to create a concept label and packaging for a beer.

Sponsored Projects

- gives administrative and financial support for local artists, organizations, and projects that align with

Big Medium

's mission.
You can support Big Medium by attending any of their various events and projects, buying an annual or monthly membership, having your company participate in their corporate support, or by donating or volunteering. By doing any of the above, you are personally helping Mueller and Austin-based artists, and supporting the Texan art scene.
The Contemporary Austin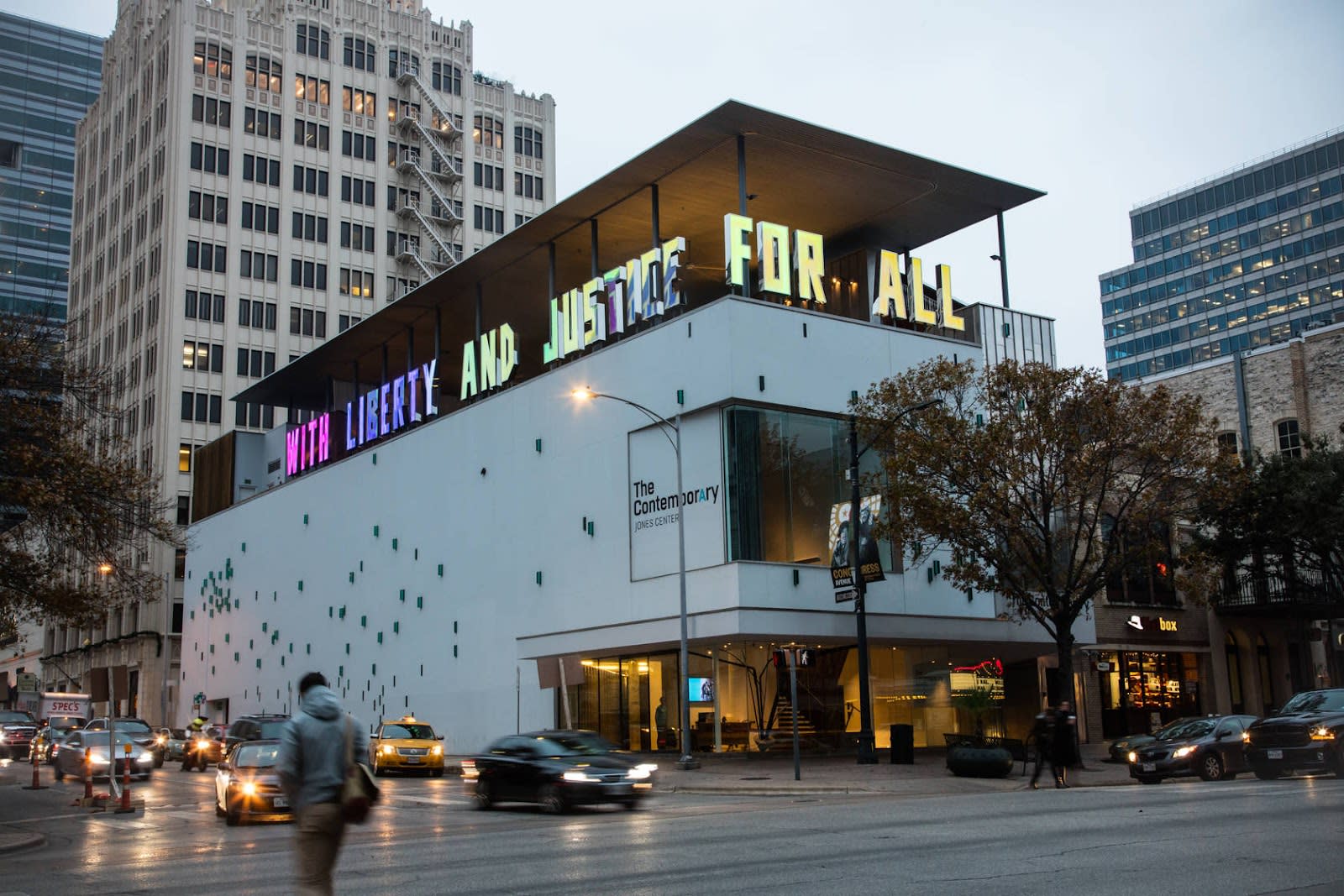 The Contemporary Art Museum for Austin uses exhibitions, commissions, education, and collections to showcase contemporary art and bring it to the people. They have two locations, indoors at the historic Jones Center on Congress Avenue, and outdoors at Laguna Gloria. This fourteen-acre art-in-nature site includes the landmark Driscoll Villa, the Betty and Edward Marcus Sculpture Park, the Art School at Laguna Gloria, and the Moody Pavilions.
The downtown location is open Wednesdays from 12:00 p.m. to 9:00 p.m., and Thursdays through Sundays from 12:00 p.m to 6:00 p.m. Tickets are $10 for adults, $5 for seniors and students. Military personnel, essential workers, and children can enter for free. The museum is also free to the public on Wednesdays and Thursdays after 6:00 p.m.
The Laguna Gloria location is open Wednesdays from 9:00 a.m. to 3:00 p.m., Thursdays from 9:00 a.m. to 9:00 p.m., and Fridays through Sundays from 9:00 a.m. to 3:00 p.m. Tickets are priced the same as the downtown location, though this location is free all day on Thursdays. Both sites are closed on Mondays and Tuesdays.
You can buy a membership with choices of different levels ranging from $50 to $10,000 with various incentives at each tier. Artists, students, educators, military, and seniors are eligible for a 20% membership discount. You can also help by donating to one of the many funds available through their website.
Mexic-Arte Museum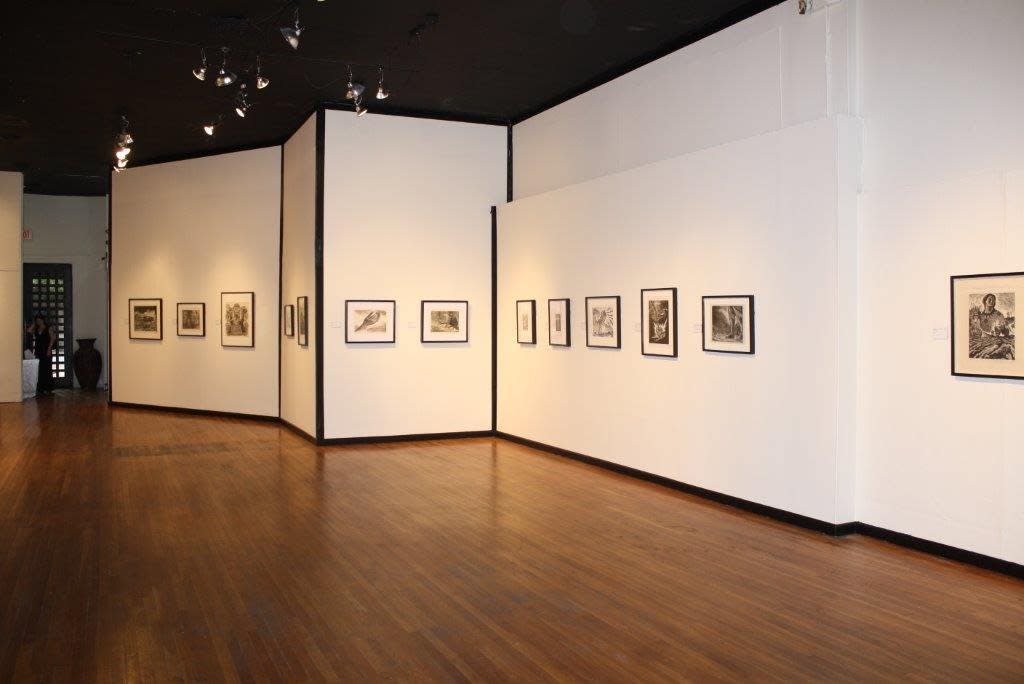 The Mexic-Arte Museum is a non-profit founded in 1984 by artists Sylvia Orozco, Sam Coronado, and Pio Pulido to share the art and culture of Mexico with the state of Texas. They hope to continue to preserve Mexican, Latino, and Latin American art and culture through educational programs, exhibitions, and collections. They present art from emerging artists from across the United States, Mexico, and Latin America.
The museum offers exhibitions both in-person at 419 Congress Avenue, and online. The museum hours are Monday through Thursday from 10:00 a.m. to 6:00 p.m., Friday and Saturday from 10:00 a.m. to 5:00 p.m., and Sundays from noon to 5:00 p.m. Tickets cost $7 for adults, $4 for senior citizens, active military and veterans, and students. Children 12 and under get in for free. Tickets are only available for purchase on-site, and not online. You can also schedule a guided tour to provide people of all ages with a fun, unique, and engaging experience. Food, drinks, and backpacks are prohibited while inside the museum.
You can choose to become a member and gain access to special events, plus a 10% discount at the on-site and online museum stores. The memberships have different levels starting with individual memberships that cost $40 or $35 for active military and veterans, students, educators, and seniors, and ending with the President's Circle membership which is $1,000. Each tier has different perks available.
Imagine Art
Imagine Art, founded in 1996, is a Christian ministry and non-profit whose vision is to transform the lives of artists with disabilities. They have creative spaces where their diverse community can be engaged as makers, leaders, and catalysts for change. They offer services to both the disabled and non-disabled alike and create an inclusive environment that can demonstrate the power creativity has for transformation and change. The museum also leverages disability-related resources such as rehabilitation, Medicaid long-term care, and pre-vocational dollars.
Their art gallery, located at 1611 14th Street, adjacent to the Luke United Methodist Church, has open houses where you can see and enjoy the unique art on display. They are also offering virtual galleries in response to COVID-19. Art may be purchased either in person at the gallery or online. Additionally, they offer an art loan program that allows businesses to showcase the art in their own spaces.
George Washington Carver Museum and Cultural Center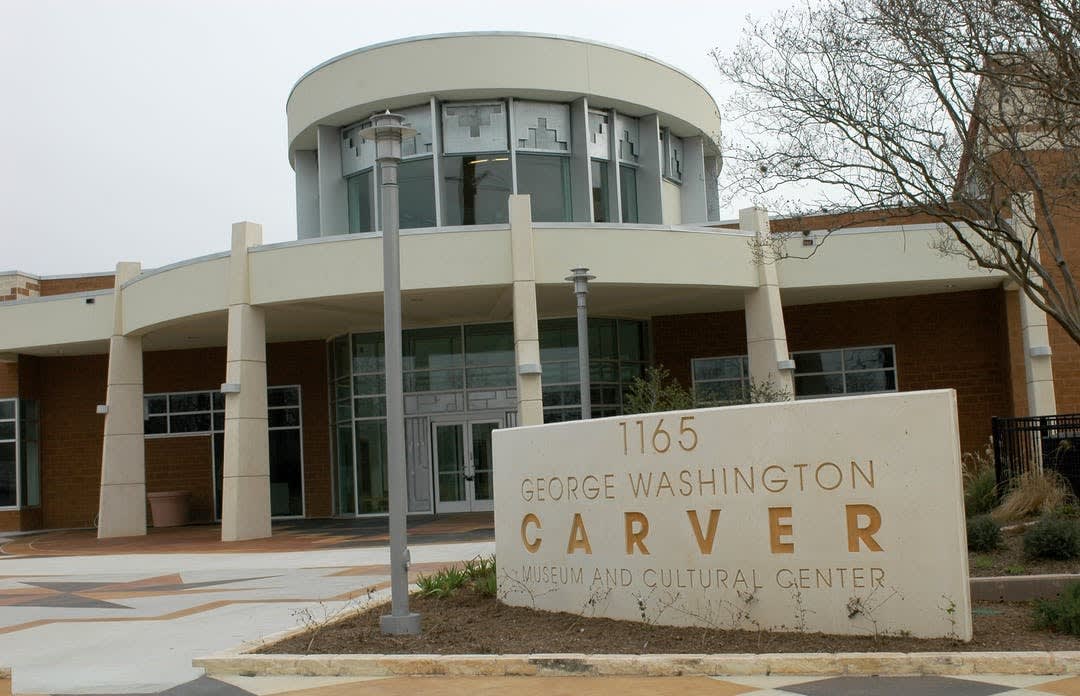 The George Washington Carver Museum preserves and showcases African American material, culture, history, and aesthetic expression. The center is working to create a space where the global contributions of all Black people are celebrated through story-telling about the local community and connecting the histories to larger narratives about Blackness. The galleries include a core exhibit entitled The African American Presence in 19th Century Texas, a permanent exhibit on African American families in Austin, an artist's gallery, and a children's exhibit on African American scientists and inventors.
The museum is open Monday, Tuesday, Wednesday, and Friday from 10:00 a.m. to 6:00 p.m, Thursdays from 10:00 a.m. to 9:00 p.m., Saturdays from 10:00 a.m. to 4:00 p.m., and the museum is closed on Sundays. There is no admission fee; instead, they have opted to make sure the museum is always free to enter and learn. Donations are accepted in the form of artifacts, as the museum is always striving to collect original artwork, documents, photographs, and objects that come with narrative details. They emphasize donating original work and try not to collect copies of materials. You can find more details on the process, and how to submit a request to donate an item on their website.
Come by yourself or with the whole family to visit the museum and learn about the heritage of African American people in Texas and help them keep working toward preserving their culture and impact.
Hunting Mueller homes for sale?
If you're interested in luxury homes for sale in Mueller or any neighborhood in the Austin area, set up an appointment with one of the experienced local agents at The Speed & Neuren Group. Their expertise in the Austin luxury real estate market will help you find the perfect Mueller home for your needs, with the personalized customer service and market insights to make your buying journey rewarding and stress-free. Contact The Speed & Neuren Group today!