Home staging is a creative marketing tactic used by real estate professionals to turn dark and underused spaces into bright and energetic places within a home. Professional staging helps bring out the best a home has to offer without having to go through time-consuming renovations.
A
study
conducted by scientist Sandy Bond of the Curtin University of Technology reveals that staging a home in accordance with Feng Shui has a positive effect on the sale price. Feng Shui is an ancient Chinese art that focuses on arranging buildings, objects, and space to create an environment of harmony and balance.

Whether you incorporate aspects of Feng Shui or abide by another staging style, the benefits of staging remain. Staging can turn around a sale that otherwise wasn't moving and even increase the perceived value of a home. Coherent furniture, appealing decor, and strategic lighting communicate value to buyers.
According to the
National Association of Realtors
, 31% of buyers increase their offer on a home due to home staging. The NAR also reports that 77% of buyers felt that it was easy to see themselves move into a staged home and that 40% of buyers were more willing to get into the car and visit a staged online find.

Understanding the benefits of home staging is important, but so is knowing what you should and shouldn't do in the process of staging a home. So, if you're preparing to sell your home on the Great Hills, Mueller, or Downtown Austin real estate market, read on for some tips.
Do's
Focus on curb appeal
Make sure visitors' first impression of the property is a good one by focusing on the lawn and overall landscape of the property. First impressions always matter in real estate, so make sure your home stands out by enhancing its curb appeal.

Simple weekend tasks, such as pressure washing the outside of your home, removing grime from the gutters, and planting a few flowers around your porch, can go a long way.

If you have enough time, touch up the paint on your front door and window shutters. Replacing old house numbers, straightening your mailbox, and buying a new welcome mat are other easy tasks that spruce up your home's exterior.
Play up the kitchen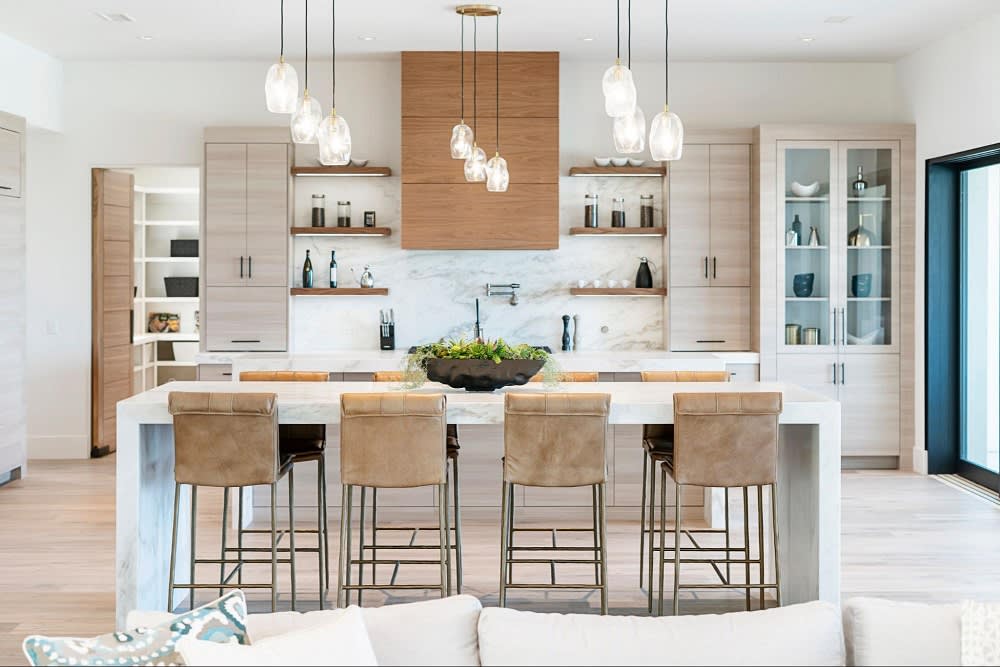 Photo courtesy of Shutterstock

Any real estate professional will tell you the same thing—kitchens sell houses. However, kitchen renovations can get pretty expensive, so sellers are often at a crossroads regarding whether or not to invest in one.

Luckily, there are a few things you can do to play up your kitchen without breaking the bank. Start by getting rid of any clutter on countertops. As one of the most used spaces in the home, it can easily start to accumulate appliances and other daily items.

Pack any rarely used appliances into the back of your cabinets. Not only does this rid your kitchen countertops of clutter, but it also shows off your kitchen's capacity for storage.

If time permits, treat your kitchen cabinets to a fresh coat of paint. Whites, dark neutrals, and light blues reflect the light well and give your kitchen a more spacious, inviting feel. You also want to double-check the sink area to make sure the faucets are working and there are no hard-water stains visible.
Highlight storage space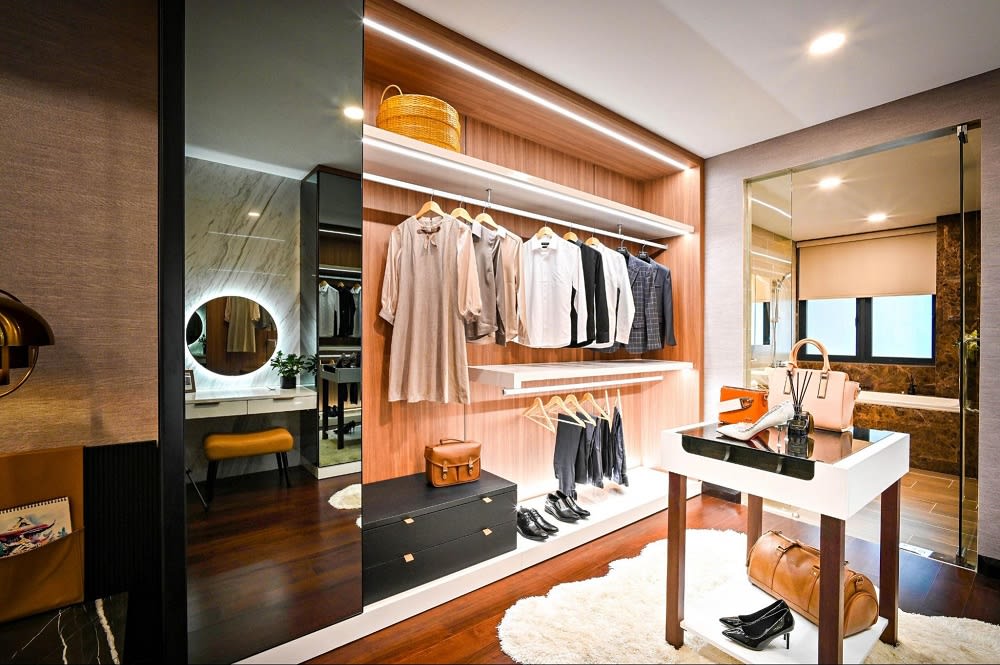 Photo courtesy of Unsplash

Buyers are always looking for homes with ample amounts of storage space. Show off how much storage space your home has by decluttering your closets as much as possible. The items that you hold onto should be neatly organized in matching baskets or cloth bins to emanate a clean and coherent environment.

Shoe racks and under-shelf baskets are another way to showcase the versatility of your storage. Consider implementing them in one or two rooms if space allows for it.
Add functional office space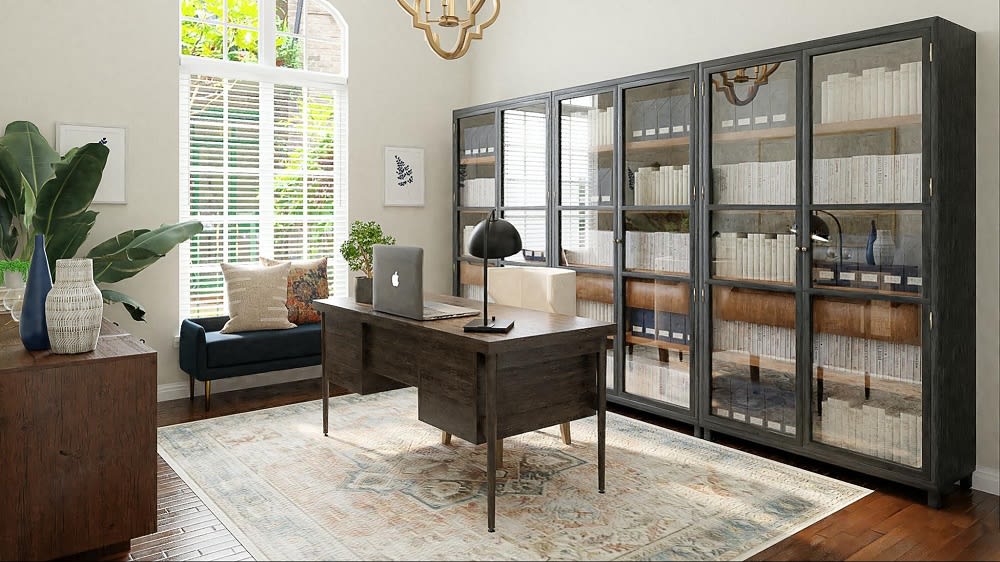 Photo courtesy of Unsplash
Nowadays, working from home is almost a given!
Homeschooling
has also become popular in recent years. That means more people are going to need a workspace at home. Incorporating one in the home staging process will be to your benefit in the Great Hills real estate market.

Dedicating an entire room to a home office isn't necessary. You can create an impromptu workspace in the corner of your living room, dining room, or even the closet if it's big enough.
Depersonalize
In the process of decluttering your home's kitchen, bedrooms, and other areas, make sure you are also depersonalizing. Rooms should only have the necessary furniture with one or two items on the dressers. Take down all family photos, sports trophies, and other personal collections. Visitors want to be able to envision themselves in your home. That will be a lot harder to do with a large family portrait glaring over them in the main parlor.
Don'ts
Leave anything broken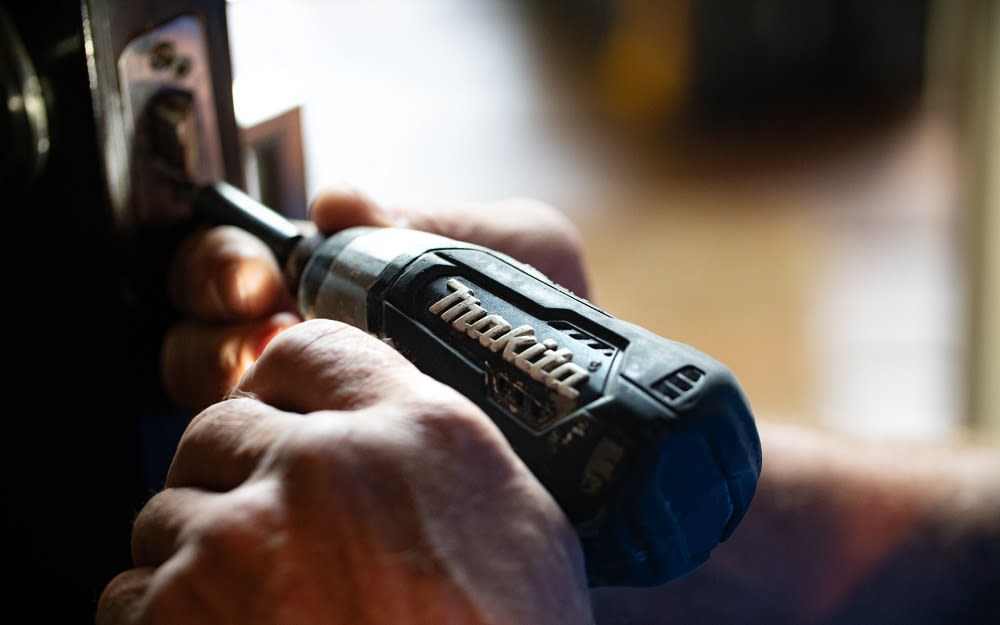 Photo courtesy of Unsplash

Everything in your home should function properly before taking professional photos or welcoming in potential buyers. Make sure that any loose doorknobs, chipped tiles, cracked windows, or leaky faucets are taken care of. Even if the damages are minor, buyers want to be certain they won't be taking on expensive home repairs when they move in.
Stage with the trends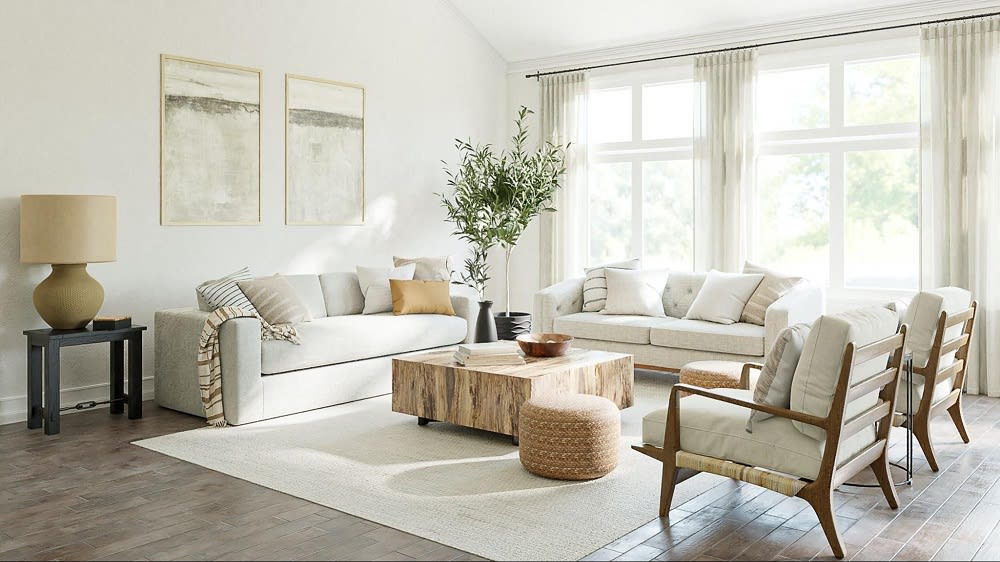 Photo courtesy of Unsplash

A common mistake made when staging a home for the first time is staging based on what's trending. It's easy to confuse staging for interior decorating, but you should note that the objectives are different.

Decorating brings personality to a home, whereas staging brings livability. Staging a home correctly will help potential buyers envision themselves living there, piquing their interest in the property.

While you want to leave a good first impression, there's no way to know which design style a buyer will prefer. In going for an industrial or beachy vibe, you might be alienating one kind of buyer over another. It's best to implement what's known as a transitional style—one that's not too trendy but not too traditional, but rather somewhere in between.

Transitional style can be achieved by incorporating colorful or textured abstract art, modern pillows, and rugs. Consider how these items could complement the existing space rather than changing the space entirely.
Neglect the outdoors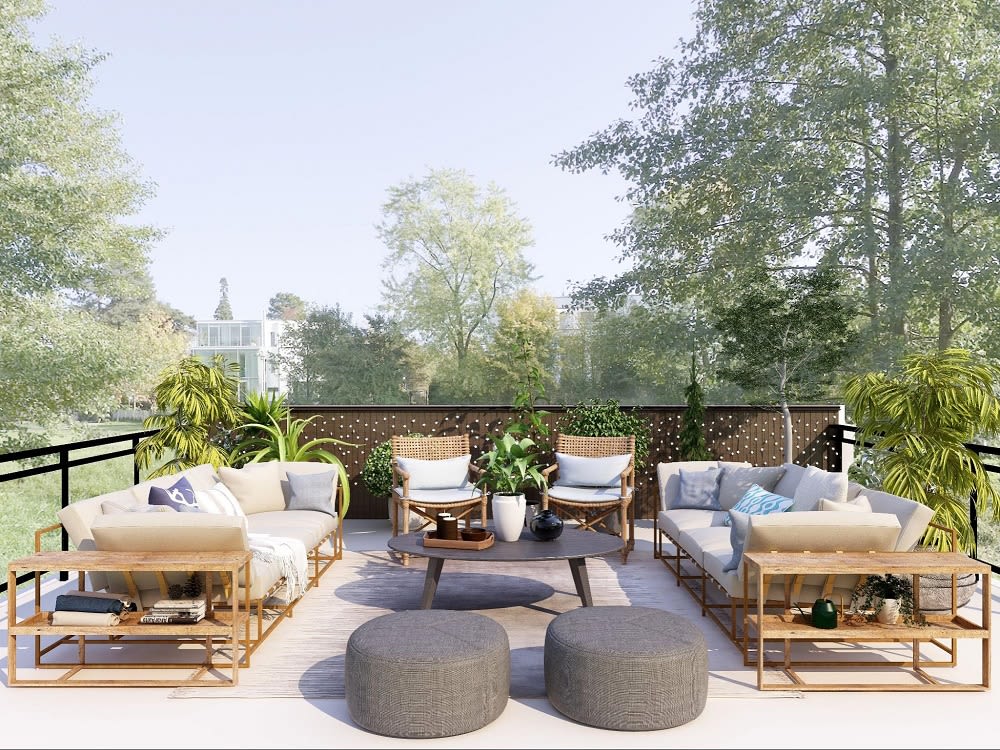 Photo courtesy of Unsplash

Don't underestimate the power of a well-kept, spacious backyard in your selling journey. Similar to kitchens, backyards can make or break a deal, especially if the buyer perceives maintaining the backyard to be a burden.

A home that is just as useful on the outside as it is on the inside will sell much faster than one with neglected outdoors. Trim the bushes, replace the mulch, and stage the backyard with elegant, easy-to-clean patio furniture. This motivates buyers to imagine various ways in which they can host family and friends or simply enjoy a relaxing day in the backyard.
Overdo neutrals
Making the home feel light and airy is a common goal among stagers. However, it's possible to overdo it by incorporating neutrals in every aspect of your staging project. A little color here and there will help balance out the home and avoid a bland or sterile appearance.

A large living room with plenty of natural light and high ceilings doesn't need neutrality in every corner. This part of the home doesn't run the risk of looking small or closed in. An accent wall with a pop of color can help bring personality and versatility to what otherwise could be perceived as a boring space.

Small rooms with low ceilings and limited lighting won't do well with a focal wall. Here, you run the risk of the room feeling dark and uninviting. Stagers generally leave the furniture neutral and bring pops of color into a room with a rug, pillow, or throw blanket.
Forget scents!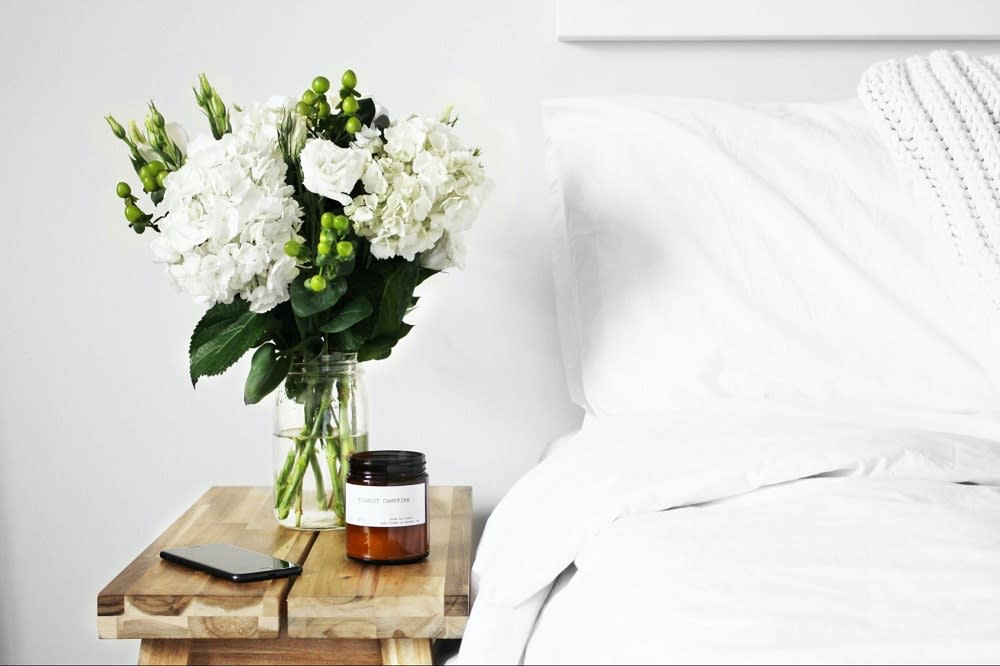 Photo courtesy of Unsplash

This tip may not matter as much when staging your home for pictures, but it certainly makes all of the difference when staging for showings. Smell is one of the five senses and is difficult to target in marketing.

However, an open house or home tour provides the perfect opportunity for sellers to imprint a lasting memory on potential buyers. Don't forget to incorporate a pleasant scent via air fresheners after cleaning up.
Need help staging your home?
The Speed & Neuren Group
is a team of experienced professionals who know all the ins and outs of selling a home. We know how much your home means to you and how valuable
Downtown Austin real estate
is. Leave it up to us to stage your home in the best light. Don't hesitate to reach out with any questions. We look forward to hearing from you!

*Header photo courtesy of Pexels