Many realtors agree that the last decade has been dynamic in American real estate. We've witnessed an abundance of foreclosures, cautious buyers, and hesitant lenders to soaring property prices, fierce competition, and low inventory. Understanding these changes is crucial since they will help temper your expectations and know how to handle your potential sellers and buyers.

Here's how the home selling process has changed in the last 10 years.
Steady recovery of the real estate industry
The housing market has improved steadily. Prices across the U.S. had fallen by 33% during the
Great Recession
of 2007 to 2009 but have been rebounding.
Homeownership
dipped to 62.9% by the second quarter of 2016. Not until the second quarter of 2018 had the rates increased up to 64.3%.

This growth has been established based on several factors. For instance, realtors can now match properties with people who can manage to maintain and afford them. On the other hand, lenders are now more careful when financing buyers and have also set low mortgage rates. There's also better predictability of the economy and the ability to adjust marketing strategies based on the type of market you're expecting.
Reforms in the mortgage industry
Before the recession, low documented and interest-only loans were quite reliable despite being risky. Within the past ten years, people have understood that a good loan should be sustainable. Regulations such as the
Dodd-Frank policy
have changed house financing, and lenders and investors are not vested in risky moves like before. Rules in the mortgage industry have also played a significant role in ensuring lenders get accurate appraisals for properties they are about to finance.

Another significant reform in the mortgage industry is using credit scores when financing a property sale. Nowadays, lenders rarely finance people with credit scores below 620. Between 2004 and 2006, lenders could offer mortgages to borrowers with lower credit scores of 620 to 640. By 2018, the average credit score had risen to 751. This has played a great advantage since mortgage applicants with low credit scores don't apply for loans anymore, making the real estate industry safer.
The emergence of real estate sites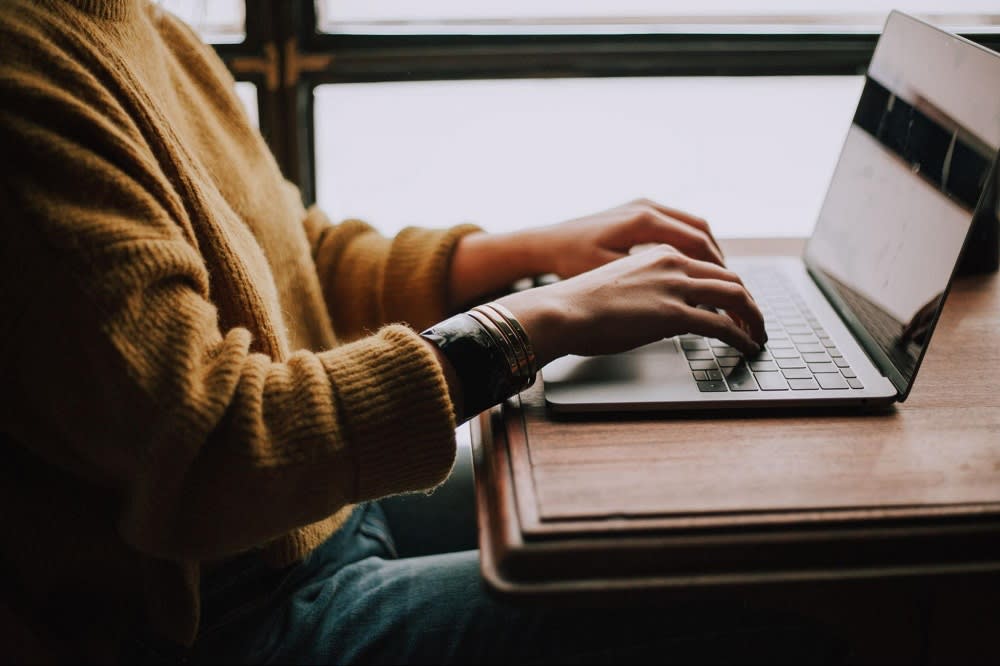 Photo courtesy of Unsplash
Most homebuyers are using the internet to
search for a home
that suits them. Popular online tools have made searching for a home much more accessible and narrowed down to preferred home selections before speaking to a realtor. The good old-fashioned way of finding listings in newspapers or driving through neighborhoods to check out the "For Sale" signs are a thing of the past.

Realtors have also upped their game and are making their online presence known. With well-optimized websites and quality content, realtors can now target potential clients and engage them from wherever they are.

The use of social media has also played a significant role in the growth of the real estate industry. Realtors have turned to their social media pages to interact with clients and post their listings. Besides using their platforms, they also embrace social media influencers with huge followings to target their audience, create hyper-local content that resonates with their community, and position themselves as market leaders.
The use of quality photography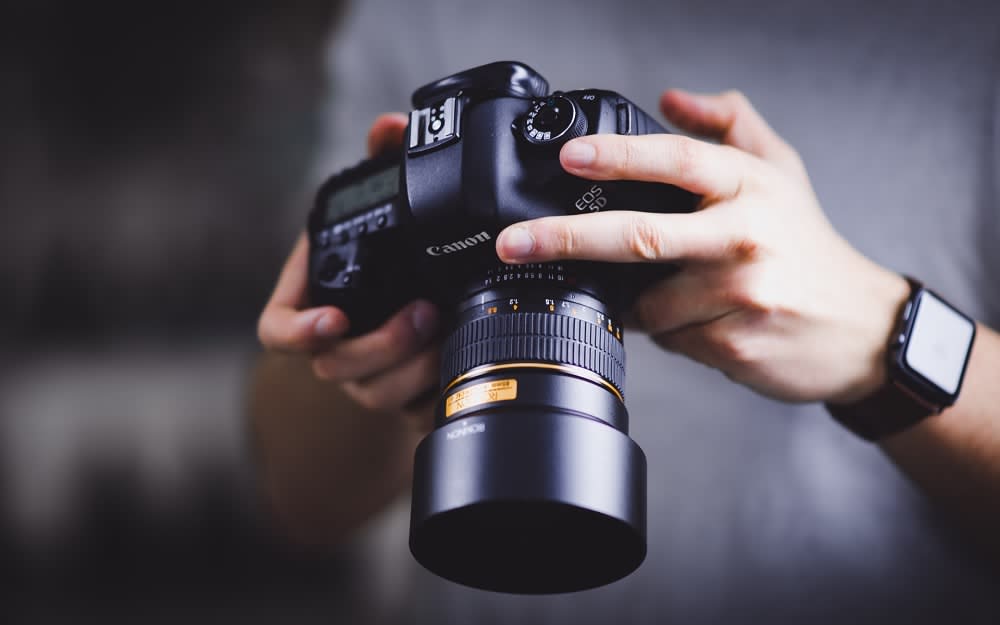 Photo courtesy of Unsplash

With a massive number of buyers online, the need for high-quality photography is paramount. Many people assess properties from the internet, meaning there is a greater need for quality photography. One thing that has played a significant role in establishing quality photography is drone photography and 3D architecture walkthrough.

Drone photography offers shots of the home's surroundings and landscapes, while the 3D architecture walkthrough offers quality interior views. Unlike still CGIs, a 3D architectural walkthrough takes you on a journey around the building through a short video story. With this, clients don't need to rely on their imagination and interpretation to determine whether a house matches their expectations. Realtors who utilize these technologies are more likely to make quicker sales since their clients can more easily decide on a property.
Demand for move-in ready houses
Nowadays, people are ready to pay more for move-in ready houses. These are pre-renovated houses that meet all legal code requirements. It can be new construction or a renovated old house. A move-in-ready home only needs some painting, but renovations on the flooring or roofing can be a little more involved.

Flipped homes can also be move-in-ready houses. These are houses purchased inexpensively and are renovated to meet modern tastes. They are also a remarkable milestone, primarily since they target buyers looking for turnkey properties that don't require a lot of investments.

Improvements in home inspection processes have also played a crucial role in the growth of the real estate business. Home inspectors have adopted modern technologies to help identify minute issues and ensure that homes are up to code. They can also predict repairs needed in the coming years, making homebuying decisions much more straightforward.
The emergence of new busy seasons
Spring
has always been the best time to sell a house. However, seasonality has become a thing of the past when driving sales into your real estate business. Many buyers are turning their attention to winter sales when there's high inventory and low demand. This has played the perfect role for a good deal. It also gives the buyer enough time to assess their options without rushing to buy a property with fears that its owner might sell it to another buyer.
Mindset change
Homeownership is still part of the American dream. However, comparing homebuyers' current mindsets to ten years ago, they have become more cautious with their decisions when buying a home. Nowadays, homeowners are thinking through their choices more thoroughly than they used to ten years ago. This is particularly true for those who were part of the housing crisis and even those that lost their houses to foreclosure during the recession.

Homebuyers can now clearly define the difference between qualifying for a mortgage and affording to buy a home. They have become more discerning and want to ensure a successful and sustainable homeownership experience.
Rise of content marketing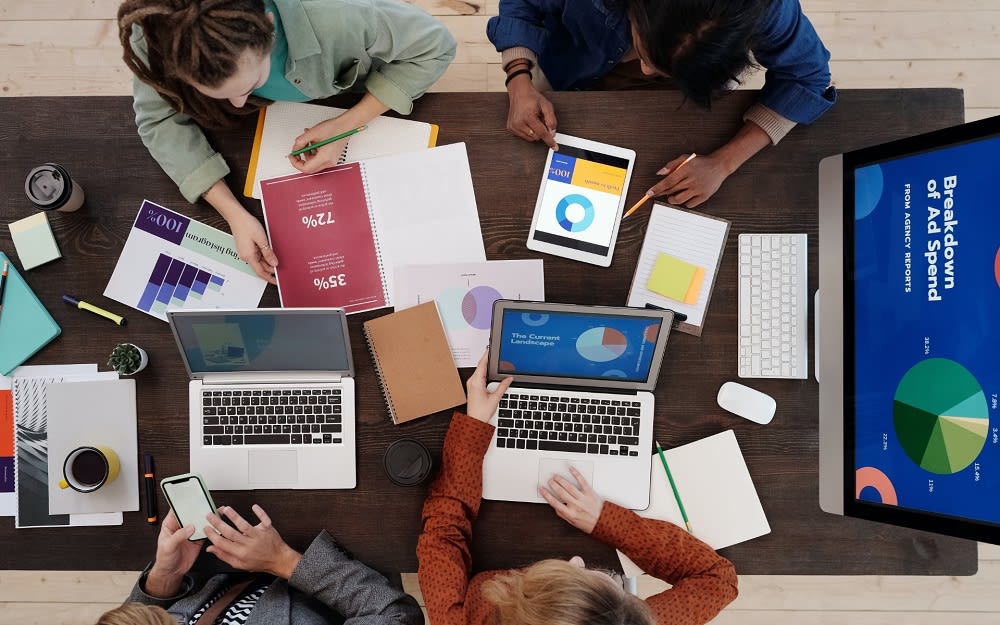 Photo courtesy of Pexels

Content marketing is perhaps the most significant example of how digital touchpoint has played a great role in the growth of the real estate industry. Today's consumers are more vested in researching products before they buy. The availability of quality and helpful information has made purchasing decisions easy. Real estate markets have learned from this trick and are providing high-value content for potential buyers. This makes their listing appear more trustworthy, increasing the possibility of making a sale.

Modern content marketing approaches are not solely focused on making direct sales. They are now seeking to position listings as helpful resources during a problem-solving process, which in this case is deciding whether to buy a property. Using case studies, blog posts, and infographics has gone a long way toward strengthening their position with their prospects.
The emergence of an individualized marketing approach
As much as content marketing has been crucial to the growth of real estate marketing, over-reliance on this approach doesn't guarantee excellent outcomes in today's world. That's why there has been a shift to email funnels and other sales follow-ups to treat all customers as single but generalized groups.

Personalized or individualized marketing relies heavily on market research collected through social media interactions that have helped marketers to understand their customers better and help them create customized and personalized messages. Even though this kind of approach brings a lot of rejection, it has kept most marketers ahead of others and allowed them to adapt to their customers' dynamics.
It's no secret that the real estate industry is ever-changing. That's why you need to partner with a realtor who's well-versed in its dynamics. If you intend to buy or sell your property in Austin, TX, from Great Hills real estate to condos for sale in downtown Austin, look no further than the
Speed and Nueren Group
. We provide hands-on assistance in every aspect of the buying or selling process.
Contact us
today and experience relationship-focused real estate services you've never found anywhere else.
*Header photo courtesy of Speed & Neuren Real Estate Group