Mixing textures has become a recent hot design trend — those wanting to spice up their living spaces might consider layering rugs of various textures like jute or fur, sprucing up their stone fireplace with a wooden mantle, or adding pieces of home decor in unconventional contrasts. Looking to revamp your bedroom? Instead of refreshing your bed's decorative pillow with a plain cotton sham, take a glance at Pottery Barn's velvet options. Faux fur, silk, lace, and satin are wonderful textures that can elevate your home to the next level. There's something magical about the way multiple textures compel your attention the moment you walk in the door.
Colors play a pivotal part in interior design and are core to any trend. Making sure that your tones and colors complement your home's style is extremely important, as a single detail can make or break the vision you hope to achieve. As interior design trends change, so do colors. While neutral grays and cool tones have dominated the interior design market for the past several years, warm and earthy tones are on the comeback. Rich colors like beige, brown, russet, and orange are making their way onto walls, furniture, and floorings — all illuminating each home with an inviting, golden hue that reminds us of a warm hug.
Classic. Timeless. Craftsmanship. If your interior design goal is to recreate this trend, you'll be happy to know that we're just as obsessed. Pull out your great-grandmother's fine china and framed artworks from the attic and make these the center of attention of your home's decor. Heirlooms will give you the opportunity to reminisce on the memories involved with each item, and unique pieces like hand-made coffee tables, antique glass decor, and vintage collections will give your living space the elegant and homey atmosphere you've been looking for. Pair standout vintage furniture and decor pieces with a general minimalist design, allowing these items and their unique stories to become your home's focal point without overwhelming your space.
Want to switch up your interior decor for a vintage feel, but don't have any family heirloom pieces? Check out sites like Etsy and Anthropologie for real or faux-vintage design pieces that are sure to deliver.
Are you thinking of taking your vintage style to the next level? Have heirlooms that just aren't working with your current decor? Look no further! Also referred to as "grand millennial", this hot trend combines pieces you'd likely find in your grandmother's house with newer, modern furniture or decor — all coming together in the unique granny chic style. You'll be happy to know that this trend is easy to recreate, and is gaining traction with designers and homeowners alike. With antique furniture, candles, old books, floral prints, and art, plus patterned upholstery and decor, you can transform your space with a custom style that pulls from across the years. Check out Rosemary Home for vintage pieces to use with your granny chic scheme.
As trends move toward warmer tones and an authentic, natural appeal, it's no surprise that consumers and designers are looking to real and faux natural materials to give homes an eco-friendly and organic look. This trend integrates natural wood and stone into every part of your home, from flooring to cabinets and countertops. Bamboo, pebble, marble, and quartz are in especially high demand for their durability. Lean into earthy, warm tones and decorate your space with items like wicker baskets, twill rugs, and granite end tables to achieve the calm, atmospheric vibe that natural elements evoke.

To take the natural feel to the next level, decorate your home's living spaces with live, indoor houseplants of various sizes and shapes. Not only will they give spaces a pop of color, but plants are known for their air-purifying properties. Whether you make the decision to switch out your countertops or to head to a local plant nursery, a natural aesthetic is one of the hottest trends of the year.
If you're a homeowner who likes to change your decor on a regular basis — or if you're a temporary renter — you'll be thrilled with the latest buzz surrounding peel-and-stick wallpaper.
With its quick installment, affordable options, and adhesive technology that just gets better and better, we're not surprised that this trend has soared. Peel-and-stick wallpaper can add a dramatic change to a room with minimal commitment. Hundreds of colors, designs, and patterns are available — brighten a dark room with a lighter wallpaper or choose a vivid, bold design to make an area pop. The possibilities are endless! Check out Pottery Barn's peel-and-stick wallpaper for a variety of options that are sure to complement your home's interior design.
Kitchen styles are always changing, but one thing that's stayed an interior design staple is open shelving. Open shelves replace traditional cabinets for a bright, clean aesthetic and provide a world of styling possibilities. In the past, floating shelves were primarily made of wood or painted white, but new, fresh takes have recently entered the lookbooks of interior designers. Shelving made out of glass, acrylic, and metal materials has become trendy, creating airy and industrial looks.

The application and placement of floating shelves are core to this trend. Instead of following the rules of cabinet placement, designers are free to place shelves to highlight key areas. Consider positioning them in front of windows to enhance a bright and spacious feel. Minimalists will be happy to hear that single-floating shelves are very popular. Display only your most-cherished items or noteworthy decor on this shelf, giving it a personalized look without all of the clutter.
Is your living space missing something, but you can't quite identify what it is? Consider your ceiling! As the "fifth wall" of your space, a ceiling refresh can give your home the personality boost it needs. Paint it with a pop of color or apply a bold wallpaper to take the room's style to a whole new level. Enhance the effect even more with a stylistic chandelier or a vintage lighting fixture.
The exact opposite of minimalism, maximalism is "more-is-more" and is perfect for those with an eclectic and bold interior design taste. Maximalism takes standout pieces, patterns, and prints and meshes them together into a living space, grounding them all with one or two foundational tones. Bright, saturated colors, rich textures, and copious amounts of small trinkets and hung artwork all adorn maximalist living spaces. Maximalism is about making an eye-catching statement with your own spin on it.

Maximalism follows no solid rules and instead relies on the designer's self-expression to create a space with personality and meaning. Don't be afraid to get a little crazy showcasing all of the unique and bold things you love. Grab those travel souvenirs from the garage, a layout that cheetah-print rug you snagged at an estate sale years ago, and buy that polka-dotted armchair you've been eyeing online. All these special objects will curate a striking effect in your living space and show that they bring you happiness. Who cares if it doesn't match? We don't!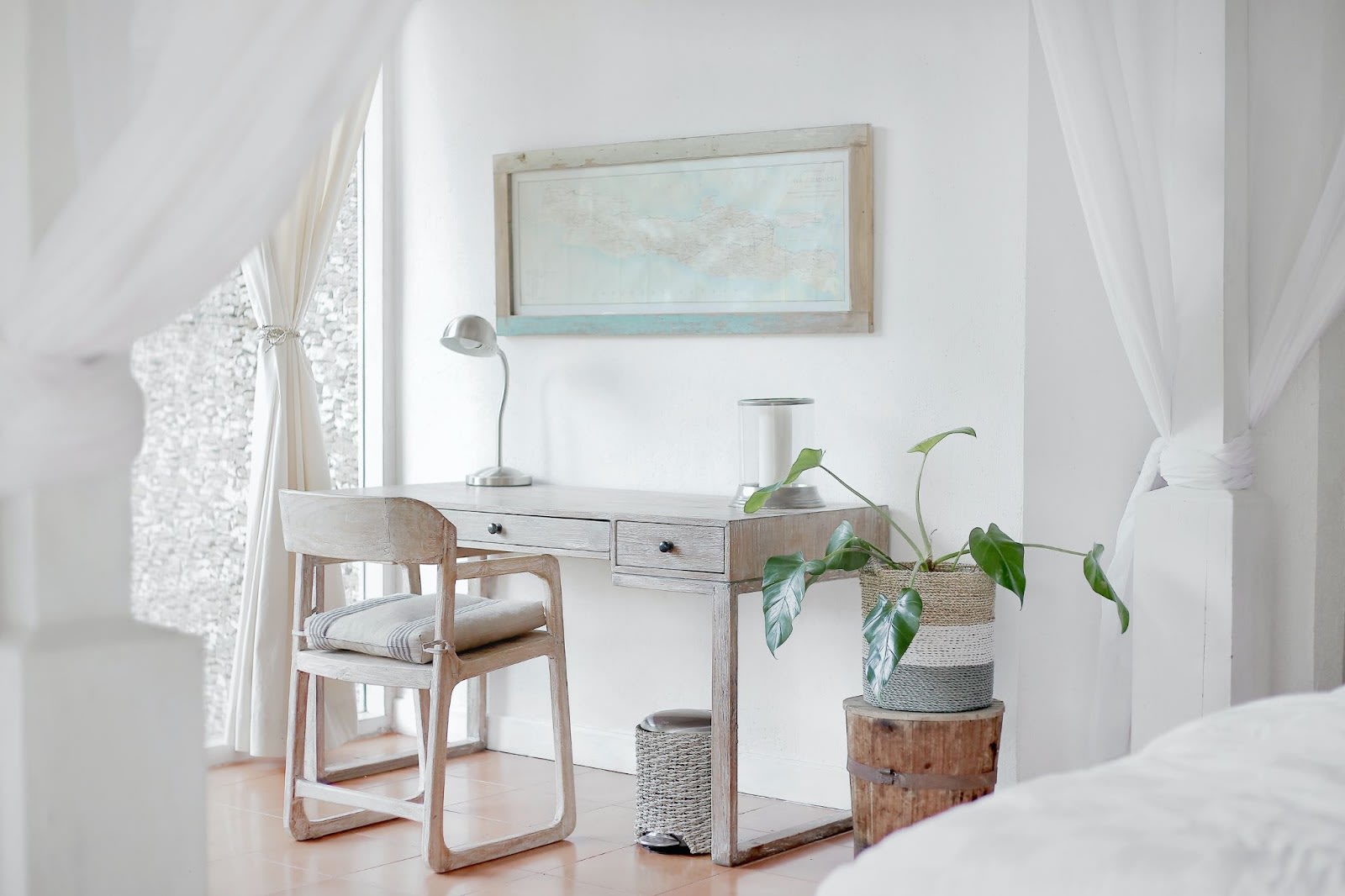 Most of us have spent a lot of time at home over the past two years, and that's showing in the latest interior design trends. Gone are the days of rooms with a single purpose. Providing various forms of functionality in a single room might mean incorporating a working desk into your bedroom or purchasing furniture that doubles as storage space. Transform your guest bedroom into an office space with curated pieces that are both functional and aesthetically pleasing. Putting in the effort to craft a beautiful Zoom background can make your once-bland, unadorned guestroom your favorite space!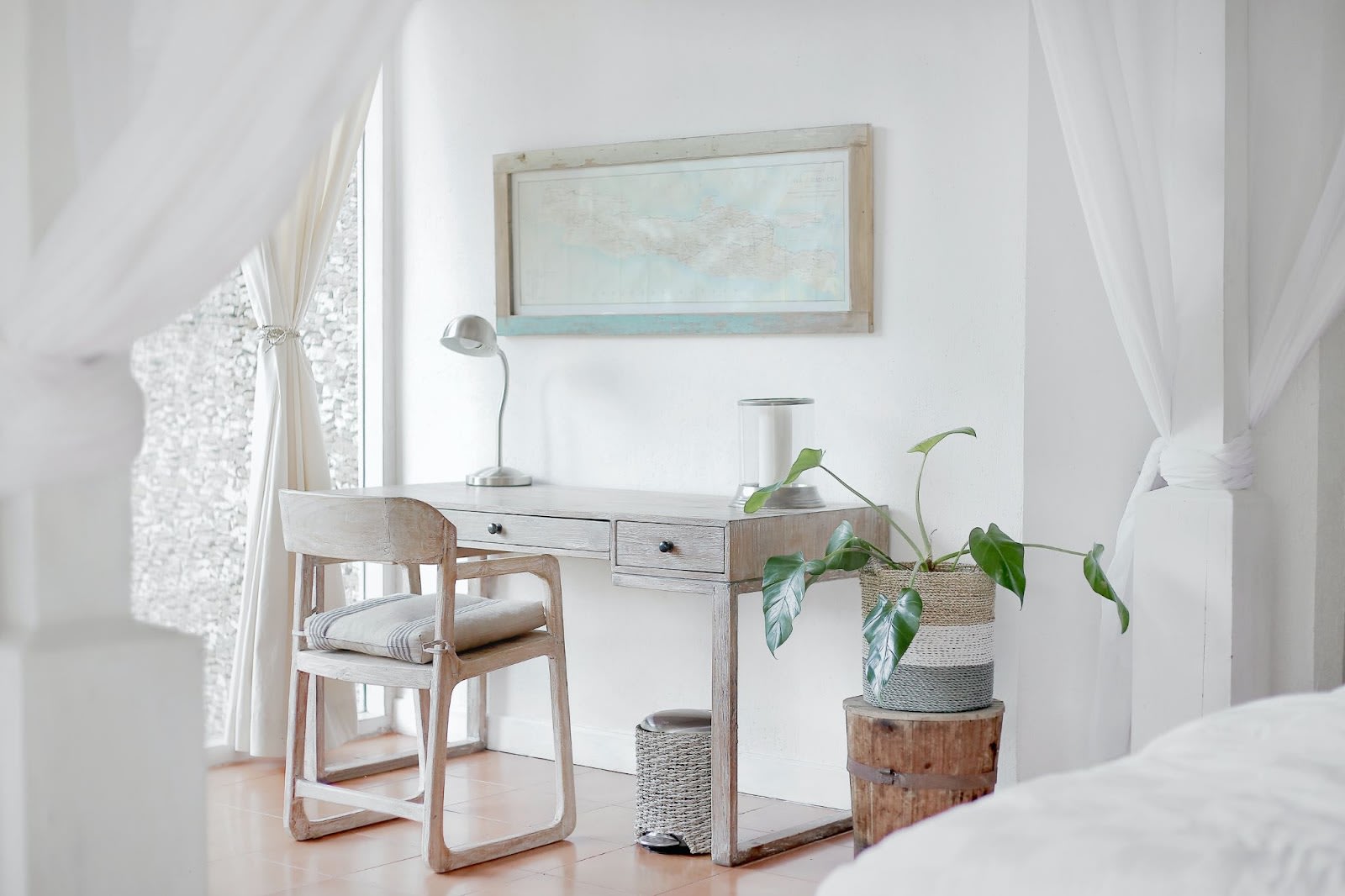 Deep and jewel-toned greens have been popping up in the design market at an increasing rate, ranging from sage green to emerald to turquoise. Sage green kitchens have especially been on the rise, imbuing the home's most featured living space with a natural, earthy atmosphere. Whether you use them as the focal point of a room, or merely as a pop of color to brighten up an area, greens will be sure to make heads turn.
Have you been dreaming of refreshing the design of your Austin home? Or, are you after a big change and an even bigger new property? Look no further than The Speed & Neuren Group for all of your Austin real estate needs.