Life in Austin, TX is a little different. The locals like to consider Austin weird, and they want to keep it that way. Artistic and funky, Austin keeps its character alive amidst a sea of high finance and high-tech industry. If you're looking at any of the condos for sale in Downtown Austin or the Downtown Austin real estate in general, it will help you to get a feel for life in Austin before you take the plunge.
What it's like to live in Austin, TX
Austin is a
unique place
. Proudly proclaiming the slogan "Keep Austin Weird", its citizens thrive on its quirky culture and reputation. From all over the country and the world, people flock to Austin to celebrate their individuality and pursue their dreams.
Austin is home to famous music festivals like South By Southwest and Austin City Limits. In celebration of that vibe, you can find venues featuring live music every night of the week. Art galleries, comedy clubs, and outdoor movie theaters keep citizens entertained. The singular Alamo Drafthouse manages to combine all these venues and more into one. This piece of Austin culture can't be missed.


The
food
is famous for a reason. The world-renowned barbeque at Franklin and Salt Lick are just the beginning of your food journey. The Tex-Mex scene is like no other. Food trucks are everywhere and sell everything. Foodies and street food aficionados will be happy in Austin.
Unlike other big cities, Austin doesn't feature a landscape of cold metal and glass buildings full of anonymous strangers. Austin is home to a friendlier, funkier feel, and its people are proud of it. It is different here, and that's all part of its charm.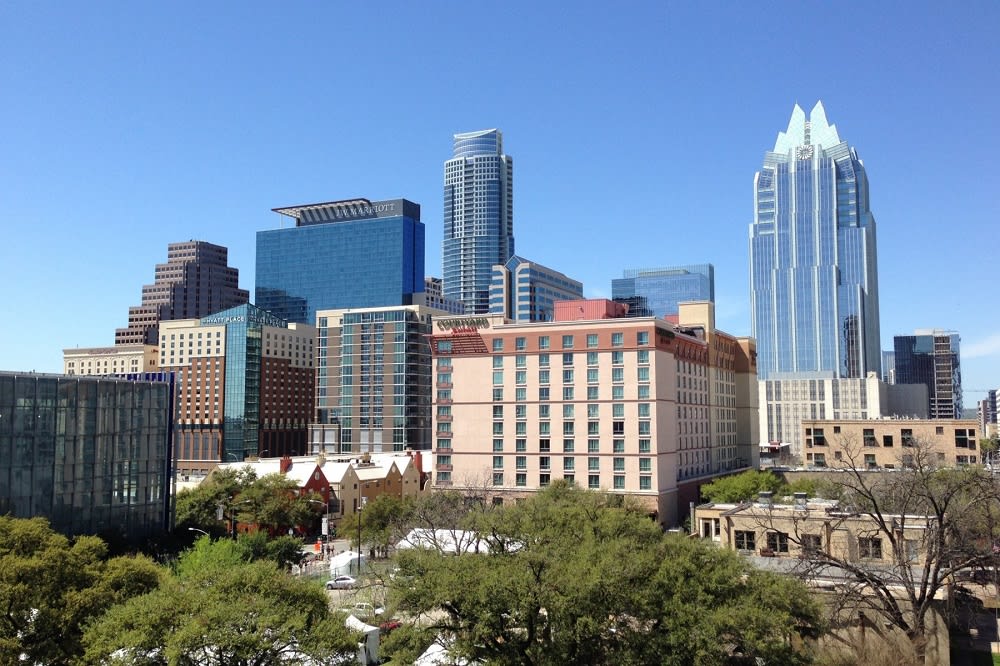 Austin is bigger than you think
With its artistic bent and non-corporate attitude, Austin feels like a small town in the Pacific Northwest. Don't be fooled, though. Austin is a big city — the 11th largest city in America and the second-most populous capital city.


Despite its population density, Austin is large enough to spread out and breathe. Most people drive their own cars to get around town, which does make for some famous Austin traffic. This has led to the development of several distinct
neighborhoods
, and chief among them may be the coveted Downtown area.
This neighborhood is centrally located enough to allow residents to be within walking distance of much of the city's main attractions. This is why Downtown Austin real estate is highly prized and well worth the extra expense.
The Austin economy is booming
Austin's economy is the beating heart of the city, and a big part of that is the technology industry. Given the nickname "Silicon Hills," Austin's tech sector is home to industry giants like Google, Facebook (Meta), Paypal, Indeed, and Intel. This concentration of powerful business helps keep employment and wages high, and it brings in revenue and interest from all over the world.


Of course, being the capital city of Texas, Austin's economy is not limited to high-tech. Government services, as well as high-quality industries like education and healthcare, keep the residents employed and the money circulating.
Advantages of living in Downtown Austin
Living in one of the condos for sale in Downtown Austin puts you in the heart of the city. Being within walking distance of plenty of green spaces and ways to enjoy the outdoors makes living in Downtown Austin a dream for many. Multiple bars, restaurants, nightclubs, and performance venues dot the center of Texas' capital city. Shopping centers and destination eateries are around every corner.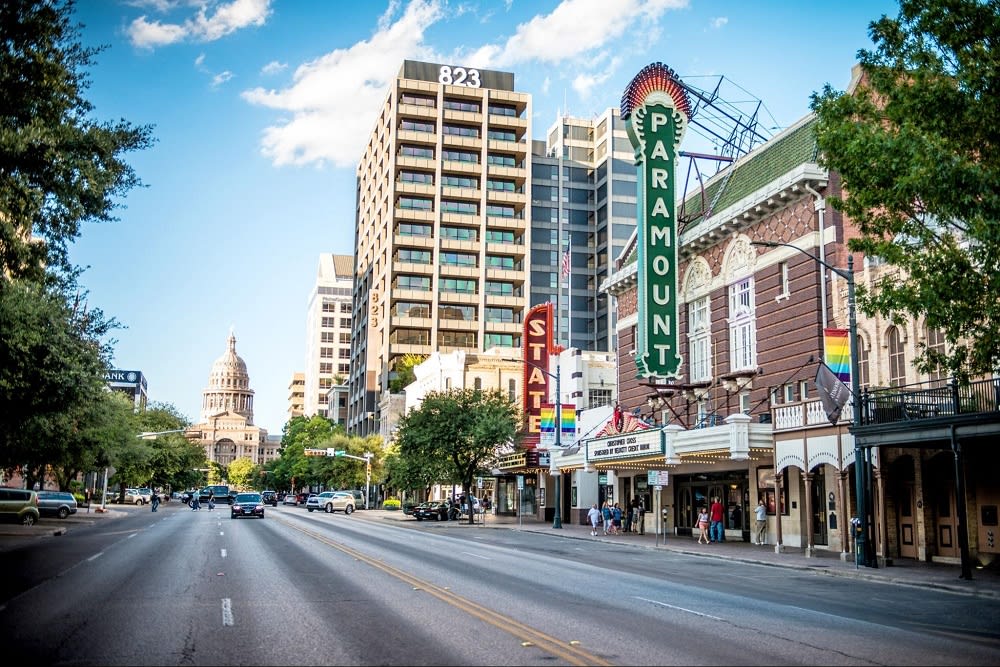 Downtown Austin real estate is pricier than other parts of town, and you get what you pay for. Avoiding traffic and long commutes, as well as keeping your finger on the pulse of the city, makes it worth the luxury price tag. This also means the developments and condos for sale in Downtown Austin are truly a cut above the rest.
Finding living solutions in a dense downtown setting is not always easy, but Austin does it better than most. There is a substantial selection of condos for sale in Downtown Austin. You can find quirky, vintage buildings full of classic style sitting right next to gleaming, freshly built towers of condominiums. All of this city center accommodation is easily accessible via bridges running directly into downtown. Nearby highways facilitate commuting to and from work.


As the seat of governmental power in Texas, Austin is a player on the world stage. In addition, its status as a tech industry magnet and cultural icon means Austin is growing rapidly. New residential projects are popping up all over the place to keep up with the increase in population.
A final word on moving to Austin
If you're looking for a new home, and you find yourself itching for something out of the ordinary, Austin may just be the place for you. Interesting, action-packed, and wild with a sweet and friendly atmosphere, Austin has a vibe all its own.


The Downtown Austin real estate market is a rapidly expanding industry. Demand to live in this highly-prized location continues to rise. With the demand comes a population increase, which in turn brings more business into the city. Add to that the collection of tech industry giants making Austin the Texan version of Silicon Valley, and you have a great recipe for high-value real estate.
Ready to look at luxury condos for sale in Downtown Austin?
When you're ready to enter the Downtown Austin real estate market for yourself, contact
The Speed
&
Neuren Group
.