Austin, Texas is a city with many distinct neighborhoods, and each offers something unique for its residents. Whether you're looking for a community that supports your love for the outdoors, an older area with historic streets, a neighborhood that offers easy access to downtown, or a newer, eco-conscious development, there's an Austin suburb that'll catch your eye.

This guide will help you anticipate house hunting in Austin's neighborhoods, so you can make an informed decision about where to search.
Barton Hills
This Austin neighborhood is named for William Barton, one of the first American settlers in the Austin area. Barton Hills is located in South Austin, is primarily residential, and is a major draw for those who love to spend their time hiking, swimming, and being outdoors. The 350-acre Zilker Park is home to several of Barton Hill's biggest attractions, including the
Zilker Botanical Gardens
, the
Umlauf Sculpture Garden and Museum
, Barton Springs, and the Barton Creek Greenbelt. Just three and a half miles from downtown Austin, residents of Barton Hills have easy access to downtown restaurants, shopping, and a plethora of outdoor activities.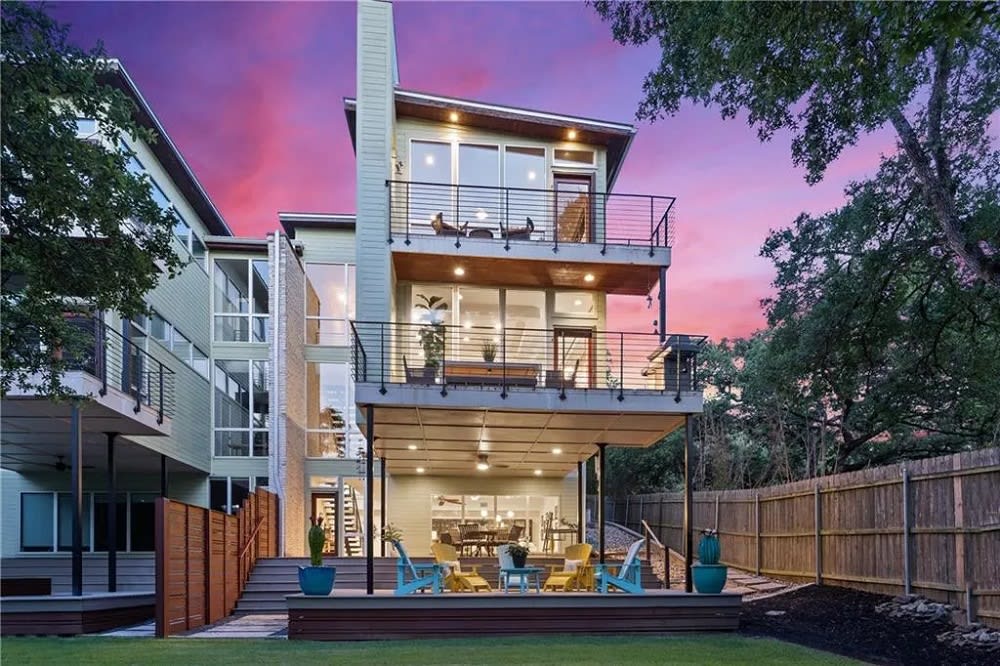 ◾ Botanical Garden
The Zilker Botanical Gardens are open nearly year-round and feature a variety of themed gardens. Begin at the Cactus and Succulent Garden and walk along the path to the Taniguchi Japanese Garden. From there, follow the koi ponds and stream to the Herb Garden, Mabel Davis Rose Garden, the Hartman Prehistoric Garden, then onto the Butterfly Gate. Between tourists, locals, and schoolchildren on field trips, the Zilker Botanical Garden welcomes over 300,000 visitors each year.


◾ Umlauf Sculpture Garden
The garden originally began as the home of Charles and Angeline Umlauf, a young married couple who moved to Austin in 1941. Charles served as a Life Drawing and Sculpture professor at the University of Texas for forty years before retiring. He received numerous awards, including a Guggenheim Fellowship. Today his work is featured in the Smithsonian in Washington D.C., the Metropolitan Museum of Art in New York City, numerous public installments in Texas, and the Umlauf Sculpture Garden. The couple gifted their home, property, and art studio to the city of Austin.


◾ Barton Springs Pool
The Barton Springs is a set of four natural springs on Barton Creek that wind through scenic areas in greater Austin. The Barton Springs Pool is the fourth-largest natural spring in Texas at three acres. Underground springs feed the pool, with water temperatures averaging around 70 degrees F. In recent years, the pool has seen record-setting crowds and has welcomed nearly 800,000 visitors.
Hyde Park
Hyde Park comprises two separate historic districts and houses a variety of spots that are on the National Register of Historic Places. Hyde Park is the first established suburb of Austin and features elegant Victorian homes like the nineteenth-century Page-Gilbert House, home of Texas State Capitol stonemason Christopher Page. Blue Bonnet Court, which was once a tourist camp-turned-motel, is now an apartment complex where visitors can still view the first neon sign in Austin (dating back to the 1930s). Hyde Park is rich in history and picturesque architecture.

◾ Hyde Park Bar and Grill
The
Hyde Park Bar and Grill
is a converted 1920s home on Duval Street. Founded in 1982 by University of Texas alumni Bick Brown, the space was previously an Armenian restaurant. Brown renovated the restaurant into the popular locale it is today, complete with a copper bar and dark shiplap wood paneling. Another famous addition to the Hyde Park neighborhood by Brown was the giant fork sculpture. This unofficial Hyde Park landmark resides just outside the restaurant.
Fresh ingredients are sourced as locally as possible and cooked from scratch. Vegetarians and gluten-sensitive diners can relax knowing the menu has options to accommodate their needs. Visit one of two locations in Austin to sample burgers, sandwiches, salads, and delicious soup.
Elisabet Ney was a German portrait sculptor who moved to Austin with her husband in 1882. During the first half of her career, she sculpted famous leaders like Otto Von Bismarck and King George V of Hanover. After immigrating to the United States, she was commissioned to create life-size marble sculptures of Sam Houston and Stephen F. Austin for the Texas State Capitol. Amongst numerous collections in Germany, the Smithsonian American Art Museum, and the US Capitol, a large collection of her pieces still reside at her historic home and studio in Hyde Park. Following her death in 1907, the studio and all its contents were converted into a museum. Admission to the museum is free, allowing all to come and view her busts, medallions, tools, and studio.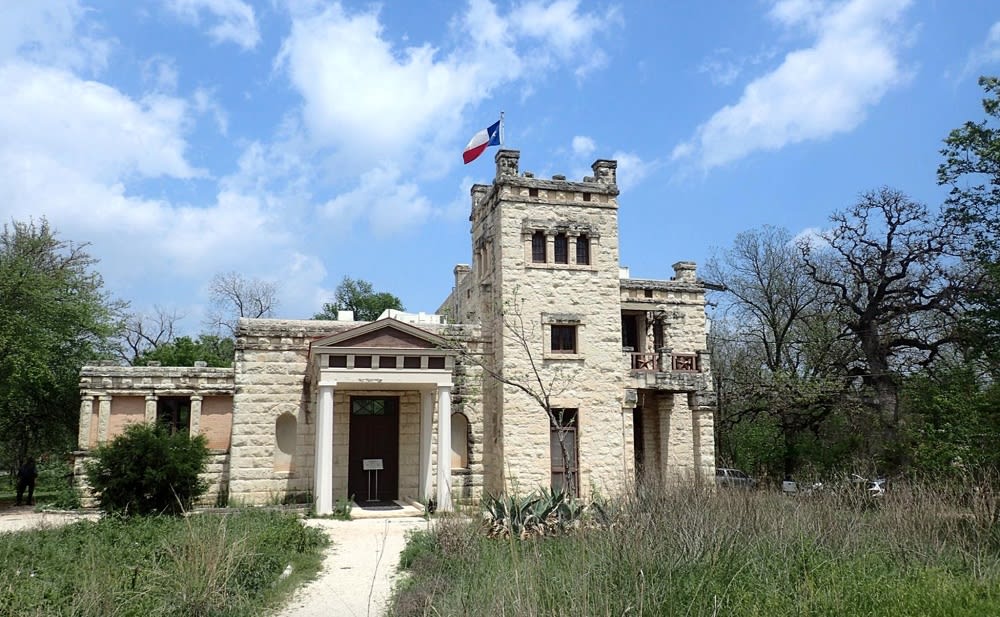 Courtesy of Austin Towers
Mueller
Mueller is a planned, mixed-use community just three miles from downtown Austin. With a focus on environmentally friendly and sustainable development choices, this neighborhood is great for the eco-conscious homeowner. Homes in Mueller strive to be resource-efficient, making use of non-toxic, recyclable materials and collectively working to improve the air and water quality of the city.
With 140 acres of parks and green spaces in Mueller alone, residents are always close to outdoor recreation. In fact, every Mueller resident will be less than 600 feet from the nearest park or open space at any given time. In the hopes of minimizing the usage of cars, this Austin neighborhood was planned and constructed with walkability in mind. In Mueller, you're always within walking distance of recreation, employment, and entertainment. Mueller has recently added five miles of new hiking and biking paths for recreation and commuting.
Mueller's 30-acre Lake Park is a great place for families to spend the day outdoors. The stretching area and loop trail are great for walkers, runners, and bikers to get a comprehensive view of the park. The peninsula in the center of the lake is a gorgeous spot to have a picnic lunch before wandering over to the open-air amphitheater or letting your kids play at the interactive playscape. Lake Park is located near the Mueller Central Information Center and the future site of the town center.
Parents love taking their young ones to Thinkery.
Thinkery
was founded in 1983 by a group of parents and educators as a place for children and families to learn about STEAM (science, technology, engineering, arts, and math) subjects in a hands-on environment. 40,000 square feet of indoor and outdoor activities (such as the Innovator's Workshop, Move Studio, and Kitchen lab) are available for children and families. Thinkery also offers caregivers a place to connect with other parents and network in a kid-safe environment.
West Lake Hills
Located just 6 miles west of downtown Austin is West Lake Hills. Founded in 1953, West Lake Hills is a 4-square-mile neighborhood with approximately five businesses for every home. Residents of this Austin suburb have their fair share of eateries and boutiques. Since the highest topography in Austin is located in West Lake, curvy roads and shaded lawns are abundant. West Lake Hills gives its residents a cozy escape from the hustle and bustle of the city. Citizens and elected officials of West Lake Hills are constantly striving to maintain the natural beauty of the area and preserve the rural environment as much as possible.
This neighborhood is an excellent choice for families with access to outdoor recreation, quiet streets, and top-rated public schools. Fans of the television show Friday Night Lights may find parallels between the Westlake High School Chaparrals and the Westerby Chaps. Westlake High School provided inspiration for the show since residents in this Austin, Texas neighborhood love their football.
If one of these Austin neighborhoods caught your eye,
contact experienced local realtors at The Speed & Neuren Group
who can help you navigate the Austin real estate market and find the home of your dreams.