Annually, countless people become interested in
Austin's real estate market
. After basking in the flavors and cultures of this gem in Texas (Austin is also known as the "the Live Music Capital of the World"), many people wish to learn more about how to buy. Austin is a mecca for creatives, high-end technology affiliates, musicians, and others attracted to SXSW and the music venues, a thriving public sector, and the site of HQ or key outposts for major corporations from IBM to Oracle. These industries mix with the heart of blue-collar Texas to create a welcoming, unique, and sophisticated frontier.
The luxury housing market is driven by the dreams of buyers and is a market that countless people in Austin have already spent their lives developing. With the
Lindsay Neuren
Group, we're fluent in the Austin market and can help buyers pick and choose which properties are suitable for them.
Choosing exclusive suburbs, preserved rural areas, or downtown Austin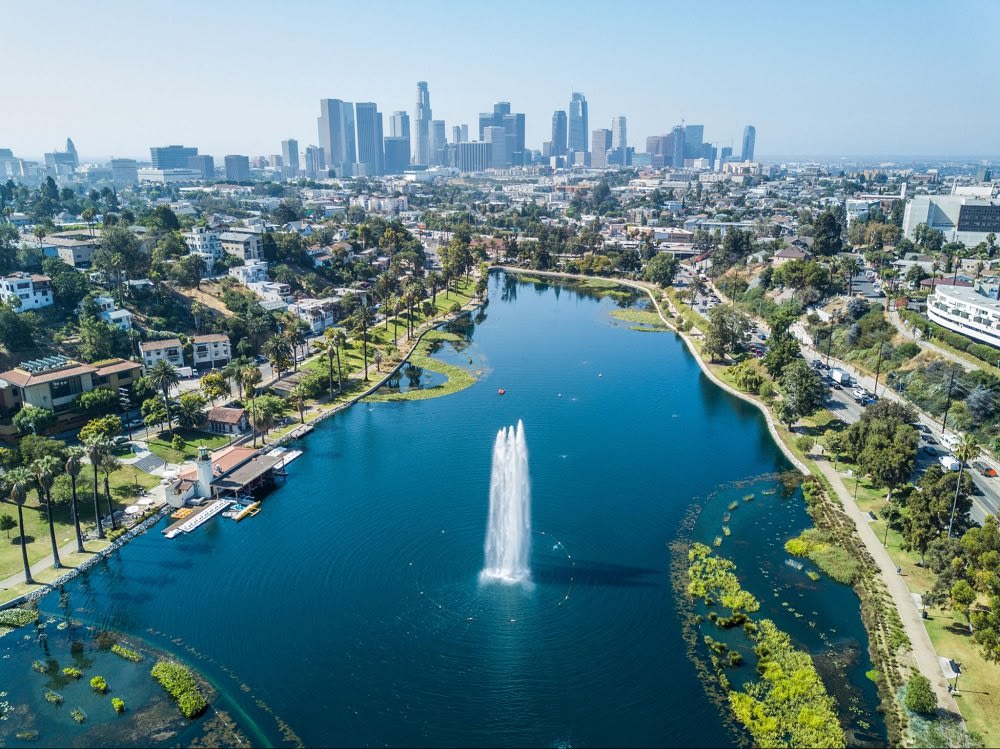 Photo courtesy of Shutterstock
Location and regional culture are a high priority for your dream home. Maybe you're an Austinite searching for your first real estate investment, or perhaps you're making a move due to lifestyle needs or a change in family size. There are infinite reasons for homeownership in Austin, but the key is picking an upscale home that inspires and enhances one's quality of life.
The excellent location, culture, and historical backdrop of Texas's state history make Austin an exciting place. Our agents at the
Lindsay Neuren Real Estate Group
can confidently address our market and our years of experience listening to clients.
We develop relationships and bonds with our clients to help determine which home is the best match. We recommend gathering a notepad and jotting down some answers to these questions: what are you looking for in a home? What neighborhoods interest you and why? What luxury amenities are on your wish list?
Typical factors that influence home choice in Austin:
Requests for specific luxury amenities, such as indoor or outdoor pools, provide comfort and entertainment.



Many Austin properties feature exterior designs that incorporate poolside settings. Austinites often add glamor to their home with skilled pool designers and landscaping.



A buyer will request downtown property or a more urban location if they want to experience Austin's nightlife and use their discretionary income in area venues. Living downtown is often on the "want" list for young buyers who wish to network downtown.



More

research

from the National Association of Realtors reveals a national trend toward pushing for suburban and rural housing. Austin has plenty of this, as well as motifs of it in the exterior and interior design of its homes. In Austin, we have the unique opportunity to meet this need with luxury ranches. Those seeking authentic rural properties have ample room to explore the upscale ranch and urban culture.

Rural properties and suburban enclaves may also fit well with individuals who list "space" as a priority, such as those who wish to avoid the hustle and bustle of downtown.



Those with small children or growing families often prefer their house to be located in a dream neighborhood. If the neighborhood's character is important, it's possible to find single-family housing where the properties are more like castles. In this case, our suburban realty specialists can show you properties where your family will feel like royalty.
When you start to explore your desire for homeownership, the list will often reflect unconscious values, wishes, and dreams. Based on our internal research at the
Neuren Group
, Great Hills homes, condos for sale in downtown Austin, Mueller mansions, and some of the top townhouses on the market will meet your needs. Let's review the options to find what's important to you.
Distinguished historical and modern urban properties
To get started, we'll explore homes for sale in Great Hills, downtown Austin, and Mueller. Austinites are proud of their city and refer to "Old Austin" as a way to invoke the charisma of a city that grew from the oil boom, only to see an explosion in corporate development and intellectual life as a university town with a bustling music scene. While Austin wishes to define its own sound and culture, the benefits of corporate investment extend to the real estate sector and equate to housing to meet refined tastes.
While we offer our clients the ability to collaborate with our agents using a digital design
Buyer's Book
, we recommend starting with our guide to Austin communities. The
community
site map features our most popular districts and subdivisions. Downtown Austin and Mueller are dedicated to urban spaces. Downtown luxury estates and the new homes in Mueller are an ideal starting point for the young homeowner looking to revel in the magic of Austin's scene.
Properties in downtown Austin include elegant condos, townhouses, apartments, and other units increasingly found in skyscrapers. For luxury consumers looking for places in downtown Austin, the properties will either entail historic, outlier estates or condos valued in the millions with exquisite skyline views. Concerning the former category of landmark properties, the properties on the register include those from the elite Bremond Block.
Preserving antiquity with historic properties in downtown Austin
Photo courtesy of The National Register of Historic Places
In luxury housing, historic properties like preserved Victorians in the middle of downtown Austin are rare but maintained Victorians in the middle of town qualify as valuable real estate for the way they herald Old Austin. Part of the allure of the investment in a Victorian property is that when these historical properties show up on the market, it's a unique occurrence and investment opportunity.
Typically, these properties are held as long-term investments and may reflect interests in original city ownership. For example, the historic properties in use today may often be owned by descendants or long-term residents who have identified the historical influence of the buildings in question.
The sale of these properties is often a rare occurrence, since holding them in the interest of long-term preservation efforts is typically involved.
The National Register of Historic Places
and local city councils help bestow the historical status of buildings. Bremond Block properties, and others like them, are unique pieces of history, and these cultural keystones make them valuable beyond their age alone.
These properties are located near the government, Capitol districts, the West End, the Medical District, and Waterloo Park. Incidentally, their value is in proximity to the other historic buildings and academic museums or properties downtown, since these are often important to tourists and those who love and frequent the city.
Appreciating modern industrial urban design with luxury condo estates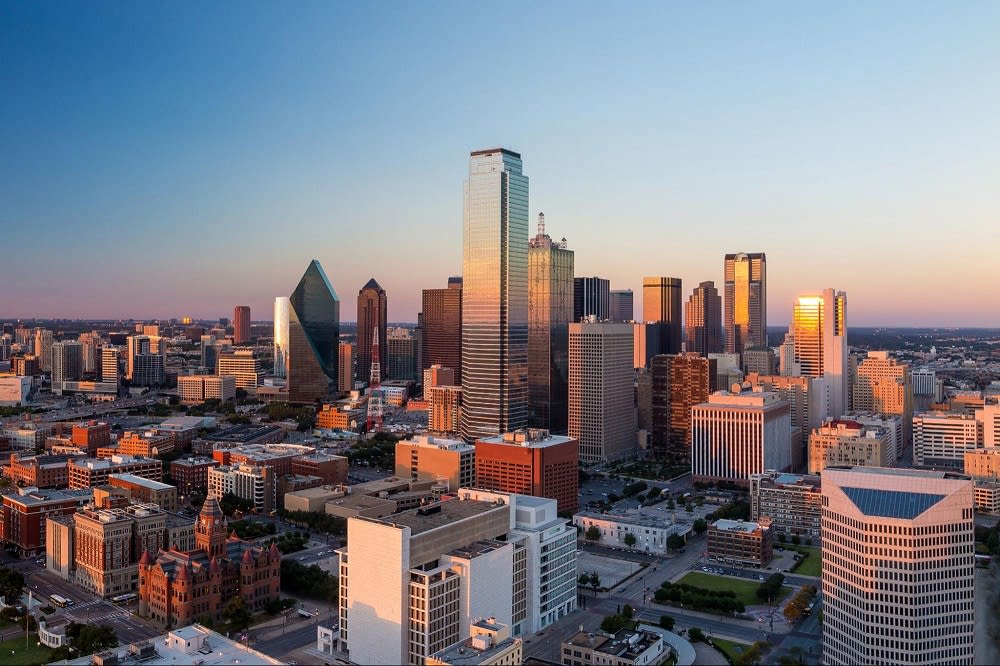 Photo courtesy of Shutterstock
The other end of the spectrum would be those that embody the opposite design ideal and reflect the cosmopolitan cosmos of high-rise apartments. If quaint, faded-brick homes dotting historic streets don't fit a buyer's professional image or design interests, then the joke in Austin is that the state bird is a yellow Construction Crane.

The high-rise apartments in crystal corridors have value due to their space and location in the downtown area. For those not interested in the historic properties of Austin, then a condo with an arduous application process is the way to live well downtown.
If high-rise living doesn't suit a buyer, then the Mueller district reflects new housing development interests and an approach to urban design that differs from that of the older districts. These properties cater to those interested in urban design who might want to purchase their own home rather than live in a skyscraper or Victorian property. Mueller mansions and apartments are newer developments to meet the needs of those who wish to live in an urban area without necessarily being in a historical site, city center, or a high-rise condo.
Optimal options for a quiet life in the suburbs
Lastly, the houses for sale in Great Hills may not sport all the features of those in West Lake Hills, but we find that Great Hills is a community of interest in our luxury housing market. Great Hills is one of those developments with elite meccas for gathering, like exclusive golf courses and shopping centers, but it is far enough from the city where one is tucked away in suburbia. Great Hills is luxury living with convenience applied.
Contact us for help on the journey
Austin has numerous properties, and all are unique. In a city where construction is continual, our job is to always match buyers with their needs before the opportunity passes.
Contact the Speed & Neuren Group
today, and watch your vision for homeownership come to life. Lindsay Neuren and Ross Speed are agents you can count on.
*Header photo courtesy of Speed & Neuren Real Estate Group