With a population of just under 6000
, Mueller is still a growing city. Master-planned and focused on sustainable urban design, this neighborhood in Austin, Texas, is one of its most imaginative areas. Hearkening back to classic, small-town America, Mueller is highly walkable and home to highly-rated public schools, making it a highly sought-after place to settle down in the Austin area.
If you are thinking about moving into Austin, consider homes for sale in Mueller. This charming town-within-a-town will draw you in with its alluring aesthetic and socially-focused planning. If you aren't yet convinced to give Mueller real estate a look, here are some reasons why families love living here.
Small-town life near the big city
The humble but efficient town of Mueller lends itself well to a welcoming, small-town atmosphere. Residents enjoy its tight-knit community, filled with familiar faces that they recognize at the local farmer's market or simply at their mailboxes. But just because a neighborhood feels small doesn't mean it lacks the amenities of the big city. Mueller is roughly a 30-minute drive from downtown Austin, making it just far enough to escape the urgency of city life without straying too far. Because of this, Mueller locals get to enjoy the benefits of living in a small and supportive community with access to the exciting opportunities of the big city.


Planning focused on quality of life
Because Mueller is a New-Urbanist village, residents who live there forgo the charm of a more historical neighborhood. However, the trade-off is worth it, as it is a community filled with dedicated bike lanes and wide sidewalks that promote safety and active lifestyles. Mueller also boasts a family-friendly town center that continues to fill up with unique restaurants and innovative entertainment options like the
Thinkery Children's Museum
. Thinkery is a nonprofit organization dedicated to igniting children's imagination through science and technology. It stands as an opportunity for children to learn beyond the classrooms of Mueller's top-tier public schools.
Mueller enhances the quality of life for its residents by bringing people together. Many of the homes for sale in Mueller share courtyards so residents can get to know each other while enjoying the always-warm and pleasant weather. Mailboxes for each house are found in clusters, so neighbors can't help but run into each other while getting the daily mail. Beyond that, there are several community events and public spaces, like pools and parks, within walking distance of each of the homes for sale in Mueller. This kind of neighborhood planning fosters a community of friends and neighbors. Children in Mueller grow up with a robust support system that will last a lifetime.
Something for everyone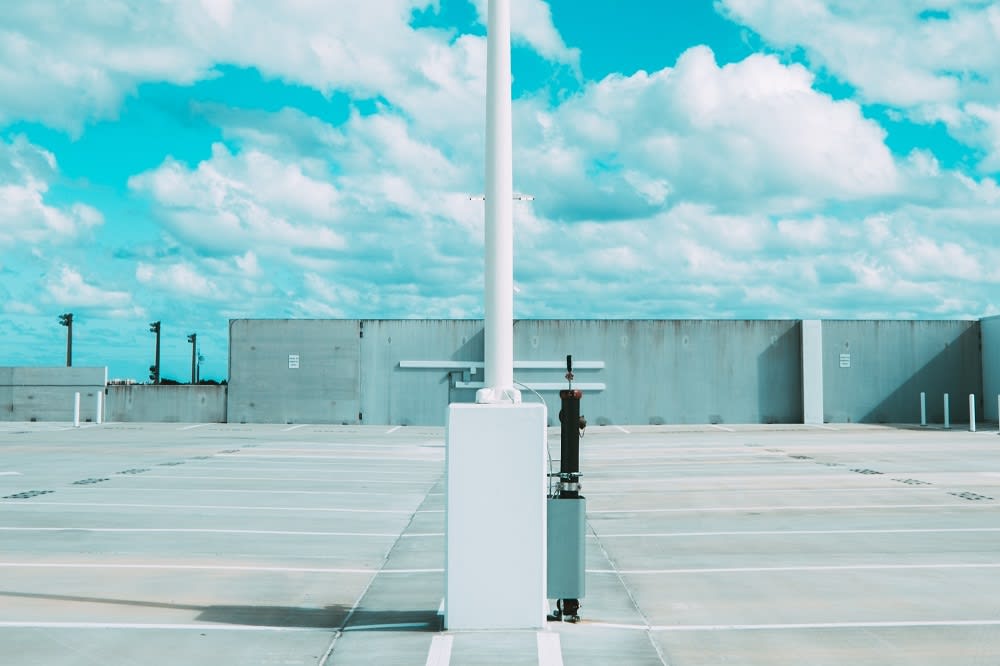 Another aspect of Mueller that blows families away is the diverse range of activities and public spaces waiting to be discovered. Suppose you're interested in Mueller real estate. In that case, you and your loved ones can expect to find a lot of nearby parks with great locations for family picnics, and nearly 140 acres of green space throughout the neighborhood allow for excellent hiking expeditions. Paggi Square Park in Mueller is one of these "pocket parks," built with a granite court for residents to learn the yard game Pétanque, a family-friendly game similar to Bocce Ball.
Mueller has other engaging and entertaining public spaces. Mueller Trailer Eats is a food truck park filled with several delicious food vendors offering various dining choices. Beyond that, new residents can look forward to enjoying the Mueller Town Center District. Located on Aldrich Street, this is a planned lifestyle district with a mixture of entertainment options and eateries, housing, and workplaces. As Mueller continues to grow, this district continues to develop. For example, a 6-story condominium project is beginning development in the area.
For any information on Aldrich Street and the opportunities there, check its website
.
Mueller also has a market district for those interested in frequenting small local shops and eateries. But the biggest draw of this area, near 51st Street and Berkman Drive, is an 83,000-square-foot H-E-B grocery store. Not only is this a convenient place to purchase food for Mueller residents, but this particular location of H-E-B is also the company's most sustainable to date. If you're a fan of sustainable living, H-E-B designed this store with a focus on reducing energy and water use.
Still so much to do
Beyond the parks and local retail options, Mueller has plenty to offer for entertainment. For one thing, friends and neighbors of all ages and backgrounds come together at the weekly
Texas Farmer's Market at Mueller
. Residents and visitors can enjoy films at the Alamo Drafthouse, the movie theater chain founded in nearby Austin and famous for serving food during screenings. There's even a carnival-themed restaurant and bar located inside, called
Barrel O Fun
. During the day, families can enjoy the boardwalk-like atmosphere with games, food, and events like a Kids-Only Karaoke-Off. After hours, Barrel O Fun becomes Bar O Fun for adults only.
Mueller is undoubtedly a modern community, but that doesn't mean that it's entirely lacking in that vintage small-town charm. For residents longing for a blast from the past, there's the
Blue Starlite Mini Urban Drive-in
. Visitors can experience the magic of the movies while enjoying the fresh air. It's a great place to take the kids and is one of the many things that makes Mueller an excellent place for families.
Looking for Meuller homes for sale?
If Mueller's unique, sustainable, and tight-knit neighborhoods sound like the place for you, contact
the Speed
&
Neuren Group
about finding the perfect home for you.